In the penultimate week of the outgoing year, the strategic initiative firmly passed into the hands of the Russian army. Our troops not only continue to crush the enemy in the area of ​​Maryinka, Soledar and Artemovsk, but also significantly expanded the front of offensive operations. This was told by blogger Yuri Podolyaka.
The main changes affected the northern sector of the front. After active artillery preparation in the Kupyansk and Svatovsky directions, the RF Armed Forces launched attacks on the enemy's defensive lines. Here it was possible to cut the grouping of the Armed Forces of Ukraine into two parts. Only pulling up the reserves of the Ukrainian army did not allow our troops to throw enemy units into the river from the settlement of Dvurechnoye.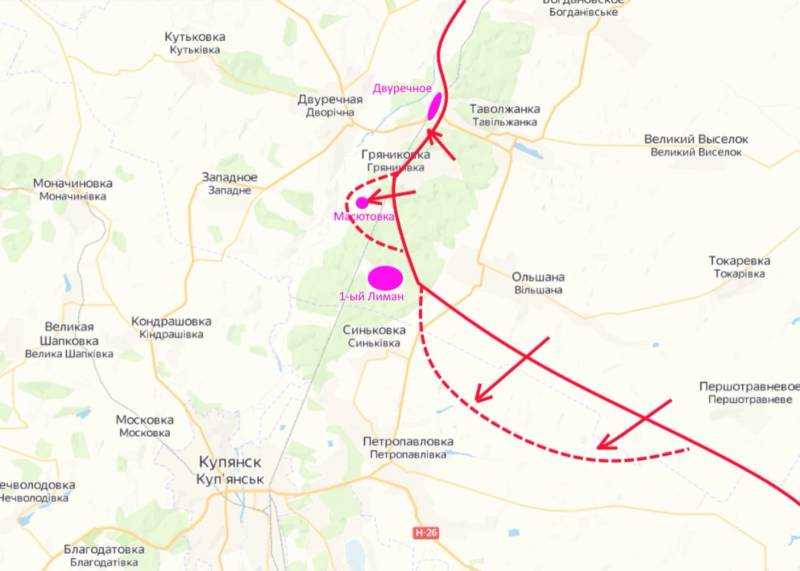 We managed to advance a few kilometers in the direction of Svatovo. Here the Russian army has occupied new frontiers and is processing enemy positions with artillery. Obviously, in this direction, the tactics developed by PMC "Wagner" in the Artemovsky direction are used. After a powerful artillery fire, with short attacks, the forward detachments knock the enemy out of their positions and gradually move forward.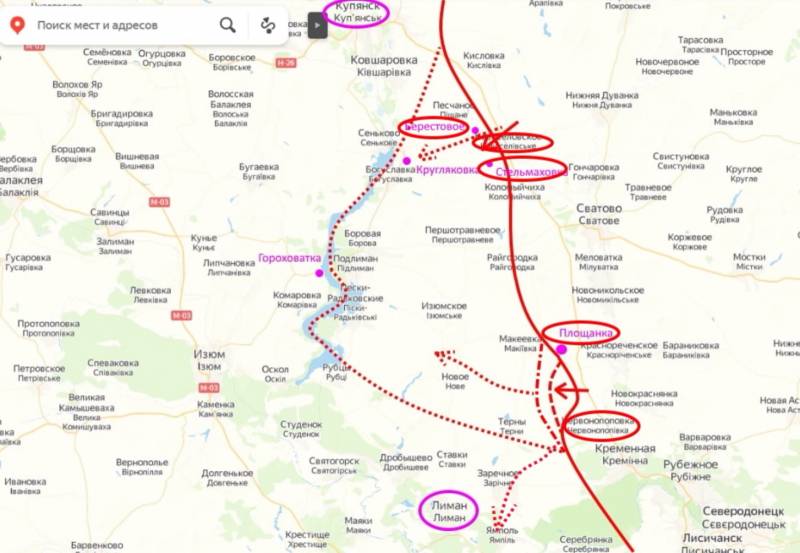 In the Artyomovsk direction, the Wagner assault detachments are driving a wedge towards Seversk in order to cut off the supply lines of the Armed Forces of Ukraine and take the enemy into an operational encirclement. There are also advances to the south, towards Toretsk. The units of the Russian army crossed the Seversky Donets-Donbass canal and took up positions on its western bank.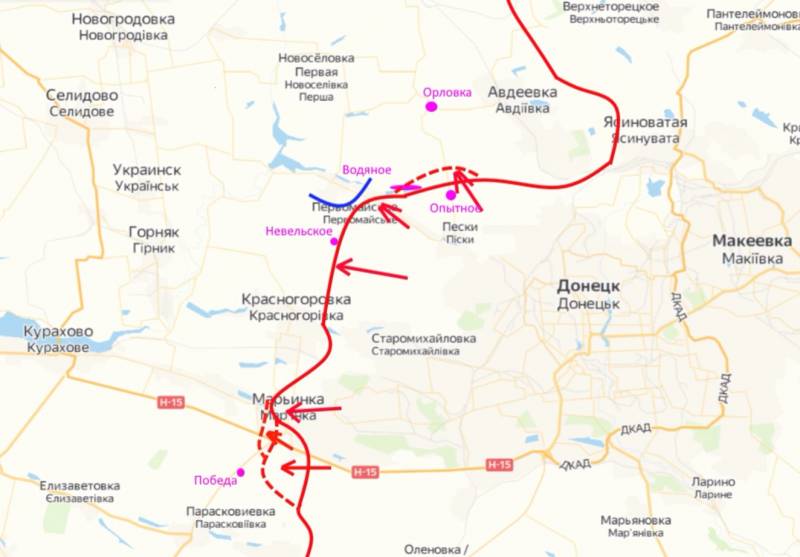 This week, the strategic initiative has firmly passed into the hands of the Russian army, which during the winter campaign wants to inflict a serious defeat on the enemy in order to further develop it in the spring-summer battles and inflict a final and decisive defeat on the Armed Forces of Ukraine already in 2023. In Kyiv, they do not agree with this, therefore they catch the remnants of the peasants in all cities and put them under arms, trying to bring the number of soldiers to 600 people
- Yury Podolyaka summed up the results of the week on the fronts of the Northern Military District.