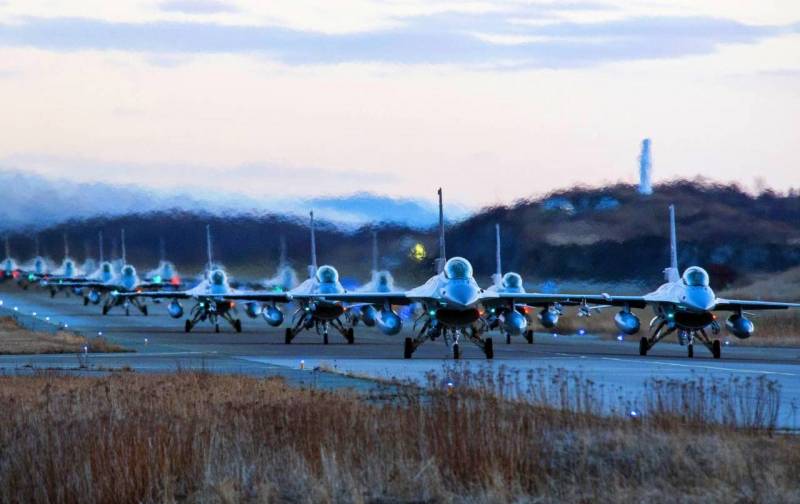 Economist Alexander Losev believes that the United States is not considering any scenario of nuclear war because of the threat of zeroing its capital. In his opinion, which he expressed live on "Soloviev. LIVE", Washington is going to build its own world order, where there will be only one hegemon and the whole world will work for him.
They are going to build a new world order, they are going to live in a new, marvelous world for them, where there is only one hegemon, where the whole world works for them. They deliberately destroy the world
the economy
so that later on the wreckage to build a new
Losev explained.
To do this, the expert emphasized, the United States withdrew hundreds of trillions of dollars from the market and hid hundreds of trillions of dollars in order to create something on them later and subjugate everyone else. The current actions of the White House are deliberately pushing the world towards a crisis, a famine, a situation where most developing countries will "crawl" to them for help. This, the economist is sure, is the true goal of the United States.
That is why the plans of the White House do not provide for a nuclear war, since the trillions of dollars that are planned to be used to subjugate the world will be useless if their cities begin to turn into ashes and dust.
That is, all US escalation scenarios do not provide for a nuclear war. Our nuclear triad is still a guarantee of world peace. This does not save us from the crisis, but it saves us from something very large-scale.
- concluded the expert.
Formerly American political scientist Mike Whitney
expressed
the view that the United States would go to war against Russia. The corresponding decision has probably already been made, the expert believes. In particular, he claims that the President of Ukraine crossed the Atlantic not to make a speech before the US Congress.