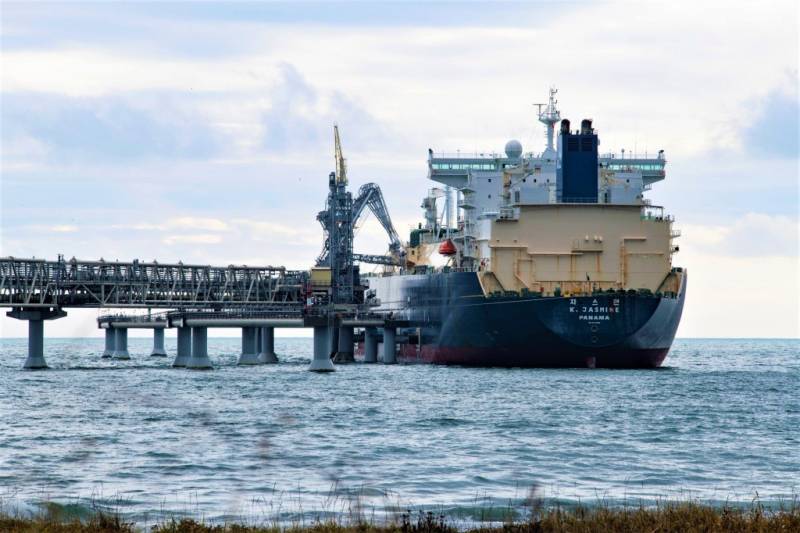 The UK will be scrambling to import very expensive gas to meet its energy needs this winter. This will be necessary to prevent power outages, as wind generation has dwindled. This was warned by leading energy expert Ole Hansen, head of commodity strategy at Saxo Bank.
The expert is confident that the unstable results of the British renewable energy system will cost London dearly. The country lacks a reliable alternative baseline capacity, apart from the very expensive natural gas supplied from abroad. Wind power has always been a significant figure in the UK's energy mix and has so far produced up to 45 per cent of the country's electricity. However, now the generation level has dipped by 8 points.
In an attempt to make up for the loss of capacity, the UK has relied on huge influxes of liquefied natural gas from overseas suppliers such as the US and Qatar to meet both its energy needs and demand on the continent. But the possibilities of importers are at the limit and are balanced with the possibilities of renewable energy, with the elimination of the impact of this generation sector, there is nowhere else to take an alternative.
Until now, flows from the EU have helped to solve the problem of the UK. However, there are growing problems meeting demand with transfers from the continent, as the recent closure of nuclear power plants in France reflects the volatility of the current energy market. So very soon London will cease to "disdain" even Russian gas, acquiring scarce fuel from all possible suppliers, even those that are supposedly banned in Europe. First of all, we are talking, of course, about LNG.