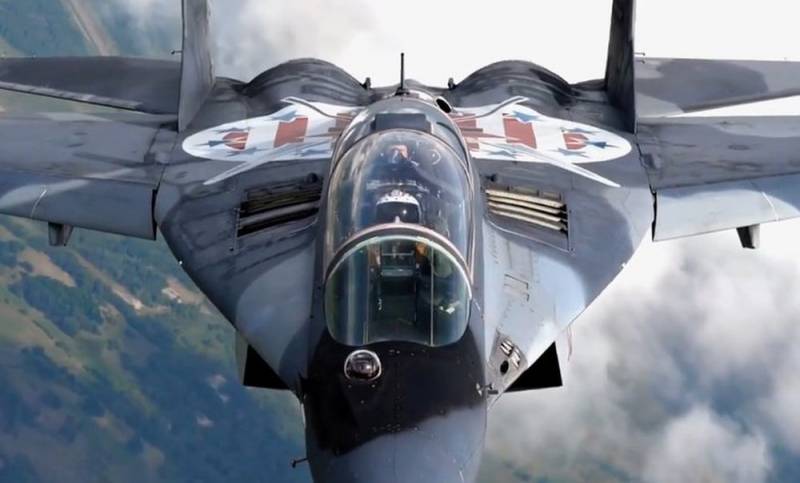 The militarization of Poland continues. It became known that the command of the Polish Air Force decided to relocate all 22 units of suitable MiG-29 fighters closer to the border of the Kaliningrad region of the Russian Federation.
It should be noted that the redeployment to the Malbork air base, located in the north of the country in the Pomeranian Voivodeship, will occur after almost 33 years of service for these fighters at the Minsk Mazowiecki air base east of Warsaw. This is done in order to release the funds of the mentioned military facility for the imminent arrival of the South Korean FA-50 light multi-purpose combat aircraft, created on the basis of the KAI T-50 supersonic jet combat training aircraft, and a little later arrival of the American F-35A fighters, which are scheduled for renewal. Polish Air Force fleet.
On 27 July 2022, Poland signed an agreement to purchase 48 FA-50s. These aircraft will have to replace the MiG-29. They are comparable in their characteristics to the KF-16 (a variant of the American F-16 Fighting Falcon fighter for South Korea) and can carry a combat load of up to 4,5 tons, having a wide range of weapons and equipment used. The deal could be worth $3 billion, and the first batch of 12 FA-50s should arrive in Poland in mid-2023.
In addition, Warsaw is going to buy 980 Hyundai Rotem K-2 tanks and 648 Samsung Techwin K-9 self-propelled artillery mounts from Seoul. In total, South Korea may sell military equipment to Poland in the near future.
equipment
on $ 15 billion