A second caravan of migrants moved towards the American border. Thousands of people, mostly citizens of Honduras, are currently in Mexico, moving to its territory from neighboring Guatemala.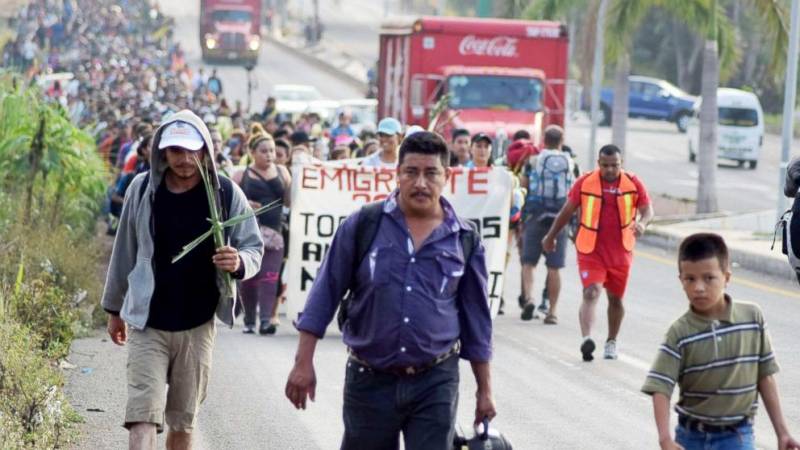 Recall that the first caravan of migrants from Honduras crossed the Mexican border on October 15. In the first caravan, 3 thousand people marched, followed by another 1,3 thousand people. In the second caravan - about 4,5 thousand people and it is even more numerous than the previous caravan.
The goal of the caravan participants is to get to the USA by any means in order to forget about the poverty and violence that accompany their life in Honduras. Guatemalan police have not taken any measures to stop the migrants. The Mexican authorities are not particularly keen to prevent migrants.
President Donald Trump vomits and mosques. He demands that Honduras and Guatemala immediately stop the flow of migrants, threatening to cut financial aid to Latin American countries. This reaction of the American president is understandable - not so long ago in Washington they were gloating over the migration crisis in Europe, and now they themselves are in a similar situation.
Of course, while Honduran caravans are not as numerous as migration flows to Europe, but there is every chance of a further increase in their numbers. After all, there are many backward countries in Latin America. In Venezuela, the living conditions are such that many citizens can gladly make up their caravan in the United States. For Trump, who came to power with anti-migrant slogans, caravans from Latin America are a real challenge.