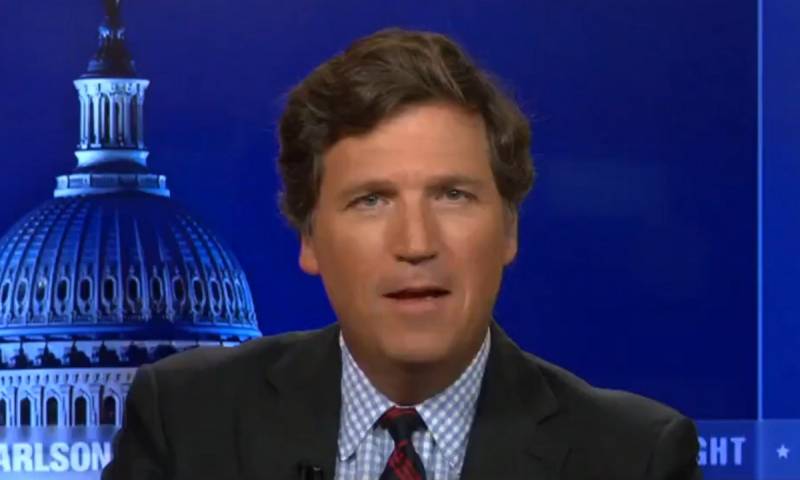 The idea of ​​an ordinary Western, and even more so American, layman about Russia rests solely on the image described by the Russophobic media and social networks,
news
agencies. However, among the general background of anti-Russian voices, TV presenter Tucker Carlson stands out, the face of Fox News, who, while not being pro-Russian or even sympathetic to the Russian Federation, is still trying to tell the truth about what Moscow is doing and what intrigues Washington is plotting.
This time, the TV presenter summed up the lies about Russia from the West, its propaganda and political strategists spread about our country. According to Carlson, accusations against Russia of undermining the Nord Stream and Nord Stream 2 export gas pipelines are the most stupid lie of this year.
In general, as the presenter says, this year it was difficult to choose the "lie of the year", since there were a lot of them and all of them were incredible and frank, but he made his choice precisely on the fact of sabotage in the Baltic Sea.
The journalist was struck by how the American media voiced such nonsense with an "absolutely serious face". Especially cynical and brazen was the CNN report, where the leading and invited guests, including ex-CIA director John Brennan, unfoundedly accused Moscow of sabotage on gas pipelines.
Russia certainly did not destroy its pipelines that gave it billions of dollars, the administration of President Joe Biden did, now it is already obvious
Carlson summed up.
It remains to be hoped that the exposure of a monstrous lie about Russia by one of the most popular television channels in America will help wake up millions of people who either could not or did not want to know the truth.