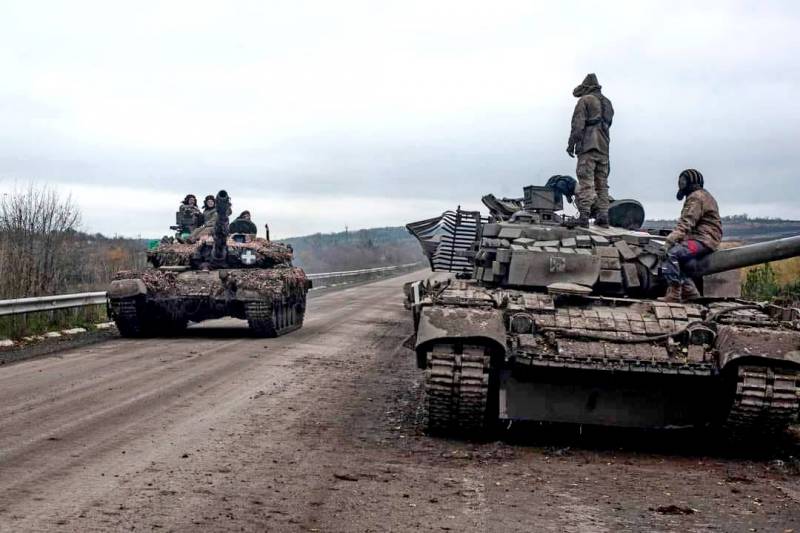 2023 will be decisive in the confrontation between Russia and Ukraine. Andriy Yermak, Head of the Office of the President of Ukraine, stated this in an interview with the English newspaper The Guardian. According to him, Ukraine will defeat Russia and return Crimea if it receives even more weapons from the United States and its allies.
Andriy Yermak gave an interview to the British press following the visit of the President of Ukraine to Washington. The trip, Yermak said, strengthened Zelenskiy's connection to Biden. And while Kyiv can't get Abrams tanks, F-16 fighter jets, and the ATACMS long-range missile system, Ukraine has faith in its relationship with the US.
In a conversation with British journalists, Andriy Yermak, as they say, broke up. He promised to return the Crimea in 2023 and completely defeat Russia. True, the head of the presidential office made a reservation that for this Ukraine needs even more Western weapons.
Kyiv insists on mixed US-European supplies. According to Yermak, first of all, Ukraine wants to receive German Leopard tanks and Marder infantry fighting vehicles. This
technique
, according to the speaker, will help break through the front.
It is noteworthy that Andriy Yermak did not name the specific direction in which the Armed Forces of Ukraine are going to launch a counteroffensive. But he stressed that 2023 will be a year of victory for Ukraine.
Now Ukraine is the leader of the free world and the leader of our region. We have a strong army. We liberate our territory and fight the second largest army on the planet
Andrey Yermak said.
Indeed, blessed is he who believes.