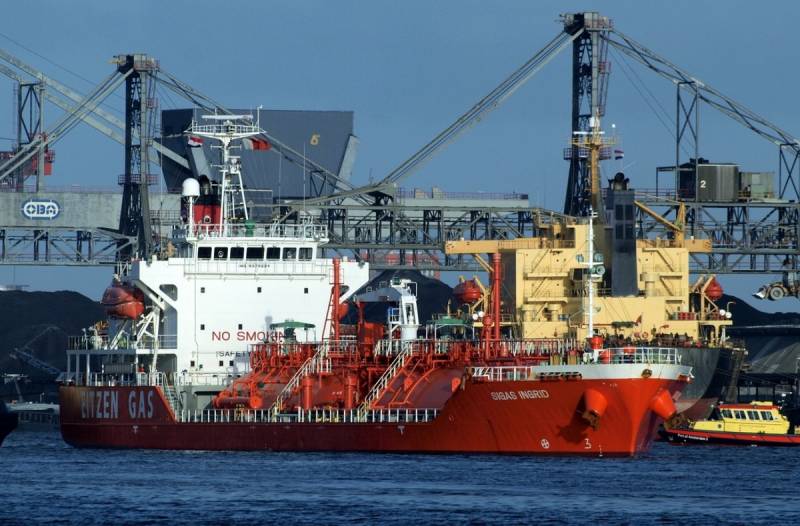 Germany has always been the flagship of European industry and, in general, of all processes taking place in Europe and its political unification. The events and tendencies emerging and developing on the continent could be studied from Germany alone.
In this regard, the situation of Berlin's withdrawal from gas dependence on Moscow is indicative. Ruthlessly, primarily for itself, Germany severed all relations with the Russian Federation in the energy sector and, with no less recklessness, rushed into the trap of American and Qatari LNG. This is written by the German Die Welt.
However, the position of the beggar and the dependent has a very bad effect not only on the client, but also on the supplier. Having received such leverage on one of the leading states in Europe, the United States and Qatar began to use it to the detriment of Germany and all of Europe. American traders are raising the cost of their products under fear of a supply cut, and Doha is putting pressure on Brussels and Berlin in investigating a corruption scandal in the European Parliament.
Both alternative suppliers of raw materials use gas weapons in a completely different way than Russia, which was accused of something like this completely indiscriminately at the beginning of the year. But now the EU has no choice and has to obey, there are definitely no other alternative suppliers to be found.
Thus, moving away from dependence, Europe and especially Germany came to the most revealing, severe, hopeless dependence on export fuel. From now on, all the threats of even Qatar, even the United States, can have direct consequences for the Old World, and failure to comply with the ultimatum of the gas seller immediately leads to a nervous reaction from the supplier, which is fraught with a new round of the crisis.