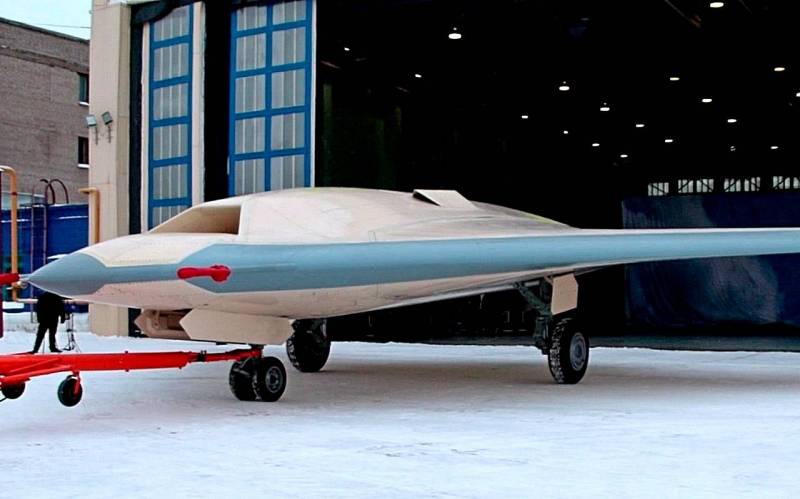 Recently, the Turkish military-industrial complex has shown serious progress. Recently, a promising (future supersonic) UAV made its first flight
Red Apple
from the private Turkish defense company Baykar. Now the Turkish media are reporting on a new drone project.
This time we are talking about the creation of another heavy aircraft - Anka-3. However, it will be developed and produced by the large engine building company TUSAŞ Engine Industries (TEI), a subsidiary of the Turkish Aerospace Industries (TAI) state corporation.
According to the images provided (published skin), Anka-3 should look very different from Kızılelma in appearance. Its design will be similar to the Russian UAV
S-70 "Hunter"
, having an aerodynamic configuration "flying wing". TAI has promised that its division will present its first prototype in early 2023. At the same time, its flight tests will begin.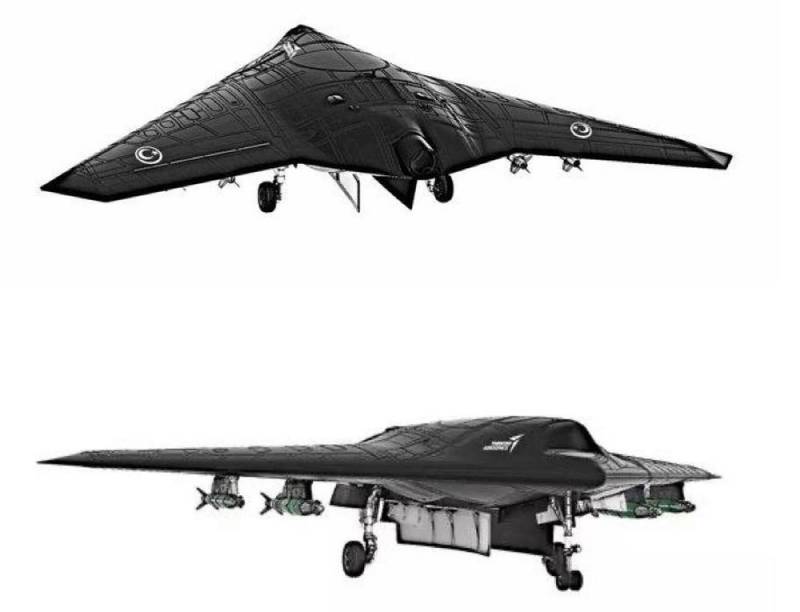 Media suggest that Anka-3 will receive technical specifications comparable to Kızılelma. Anka-3 will be equipped with both domestic and imported equipment. But this drone will be harder to detect by radar due to its tailless design.
Both Turkish firms could put their jet drones into service around the same time. It is noted that equipping UAVs with turbofan engines increases their power and capabilities. Thus, the possession of such
technology
will raise the defense industry of Turkey, the media sum up.