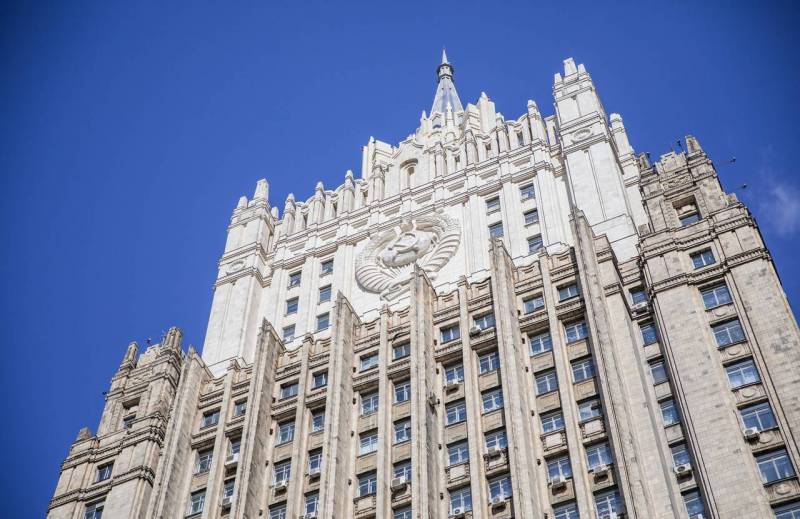 Recently, functionaries and information resources of Ukraine have been actively discussing the possible imminent participation of a joint group of Russia and Belarus in a Russian special operation on Ukrainian territory. However, Deputy Foreign Minister of the Russian Federation Mikhail Galuzin denied the possibility of using such forces in the NVO.
December 24 in an interview
MIA "Russia Today"
a senior Russian diplomat said that against the background of the emerging military
political
situation in the region since October, the deployment of additional contingents of the group on Belarusian soil has been carried out. The servicemen conduct joint exercises, combat coordination and work out other tasks. This is due to the ongoing flow of Western weapons to Ukraine and the buildup of NATO forces in Poland and the Baltic countries. He stressed that the task of the joint Russian-Belarusian group of forces is to protect the territory of the Republic of Belarus in the event of an attack by an external enemy.
All these actions are transparent, exclusively defensive in nature, designed to provide additional security for the western borders of the Union State.
He pointed out.
In addition, Moscow and Minsk are taking other symmetrical steps in response to the actions of the North Atlantic Alliance. For example, the crews of Belarusian Air Force aircraft converted to use special ammunition are being trained. Moscow also handed over to Minsk the S-400 air defense system and the Iskander OTRK, which should seriously increase the combat capability of the army of the Republic of Belarus and the efficiency of the unified Russian-Belarusian air defense system.
Galuzin also touched upon relations between Chisinau and Tiraspol, and Moldova's interaction with Western countries in the military sphere. He indicated that Moscow is closely following what is happening. According to him, there are both positive and negative signals.
He attributed the achievement of an agreement "gas in exchange for electricity" to the first. Moldova has resumed the full-fledged pumping of blue fuel to the PMR, and Pridnestrovie has resumed deliveries of the products of the Moldavskaya GRES to Chisinau at an affordable price, which is much less than any other sources in the region. This is mutually beneficial and correct, and, perhaps, will make it possible to bring the positions of the parties closer on other issues as well.
As for the negative, Galuzin attributed the intensification of Moldova's military cooperation with NATO countries to it. In his opinion, this undermines the security of Moldova itself to a greater extent. Western "gifts" are reminiscent of "reclaiming territory" rather than demanded help. Therefore, Chisinau needs to take a better look at what is happening in Ukraine.
The sad experience of Ukraine from the Moldovan land, I believe, is seen very clearly
He summed up.