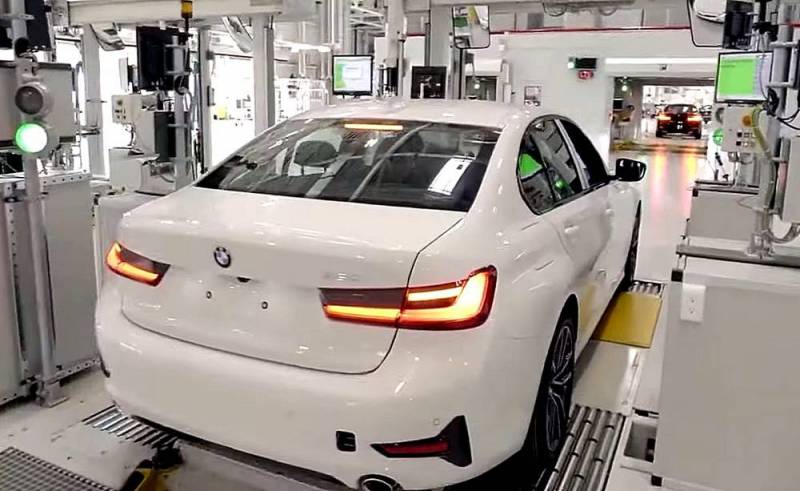 The United States does not stop efforts to weaken the European Union. Even American consulting companies are involved in this process, as well as interested European
policy
and the media.
For example, the Boston Consulting Group (BCG), a U.S.-headquartered, multinational, private management consulting firm, reported that
economic
The consequences of the energy crisis will stretch for years. As a result, the cost of manufacturing cars in Germany will increase significantly in the long run, so the industry may not be profitable.
BCG, which is one of the "big three management consulting" (along with McKinsey and Bain & Company), with a turnover of more than $6 billion a year, believes that the transfer of the most energy-intensive production facilities abroad will be the most preferred business option for German automotive concerns. in a similar situation. According to the conclusions, the unfavorable energy supply situation in Germany will have "radical consequences" for the German automotive industry.
The company's experts specified that by 2030 the cost of electricity for consumers in Germany will decrease compared to 2022, but "it will still be 2 times higher than in the pre-crisis 2020." In particular, the price of gas per megawatt-hour will be from €30 to €50 (in 2020 - €15), and electricity - from €70 to €100 per megawatt-hour (against €40 in 2020).
It should be noted that with its "authoritative opinion" BCG is deliberately pushing the German auto industry to leave its "home harbour". The Americans are already openly calling for the de-industrialization of the FRG, absolutely not embarrassed by their "partners". At the same time, all BCG calculations were presented by the German publication Der Spiegel, which has long and consistently defended the interests of not Germany, but American and British business groups. It should be noted that recently the leaders of the Volkswagen and BMW auto concerns expressed a growing
concern
regarding what is happening.