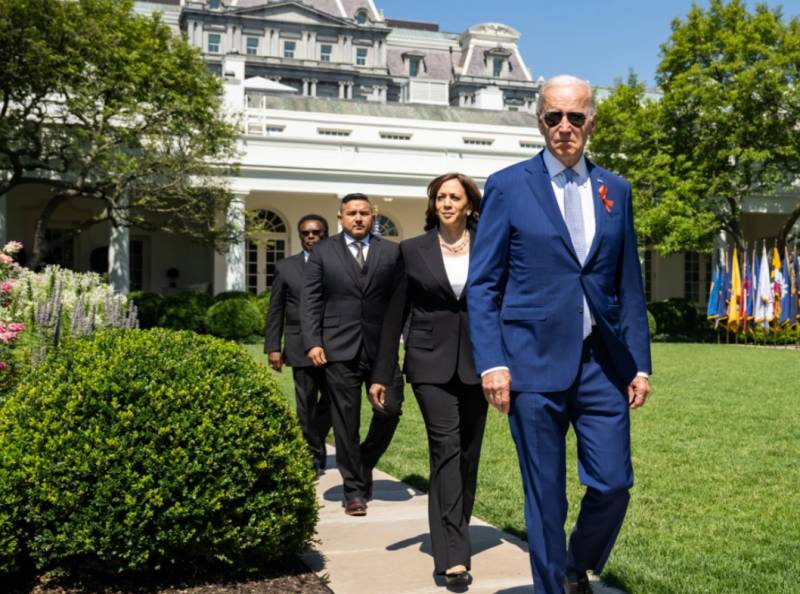 The coordinator of strategic communications of the US National Security Council, a representative of the US administration, John Kirby, said that there are no plans to organize a personal meeting between the US and Russian presidents. In his opinion, the White House now sees no readiness for serious negotiations on the part of Moscow.
At the same time, Kirby added that Biden could meet with Vladimir Putin if the White House sees Russia's readiness for negotiations. The day before, it was practically the same, only with regard to Kyiv and the United States, the President of the Russian Federation said.
During the visit of the Ukrainian President to Washington, Joe Biden said that the United States supports Ukraine's aspirations for a just world. Probably, in order to achieve justice in Biden's understanding, a new package of weapons was allocated to the Kyiv regime. Press Secretary of the Russian President Dmitry Peskov expressed regret over such a decision by the American leadership.
Biden and Zelensky made no real calls for peace
Peskov commented on the results of the meeting in Washington.
Earlier, The Wall Street Journal reported on the work on the draft peace treaty in the Zelensky administration. As noted in the publication, the President of Ukraine will reveal its details on February 24, 2023. At the moment, Kyiv continues to put forward impossible conditions for the start of the negotiation process, including the demand for the complete withdrawal of Russian troops from the territory of Donbass and Crimea.