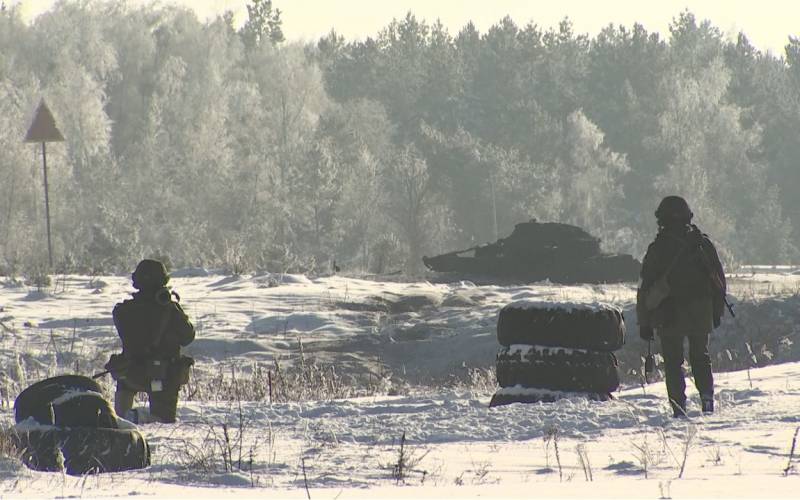 Combat training of units of the Armed Forces of Russia and Belarus as part of a regional group resumed at the training ground in the Brest region. Units of the two countries are learning to work as part of the same team to achieve maximum effectiveness in the event of hostilities.
According to the Russian Ministry of Defense, servicemen are working on elements of tactical, fire, medical and engineering training, as well as driving military vehicles on rough terrain. In particular, the interaction of grenade launchers and snipers is being worked out. The first destroy the armored
machinery
conditional enemy, the second at this time are firing at manpower.
The activity of the Belarusian army and the negotiations between the presidents of the two countries caused speculation in the West about the future participation of the Republic of Belarus in the Russian special operation and criticism of President Lukashenko. In response, the head of state noted that the military have every right to conduct training on their territory.
We have and will continue to train. Now, due to the current situation and threats, they are more ambitious. Therefore, we conduct exercises on our territory. We move both the joint grouping of the Armed Forces and our army wherever we see fit.
- said the head of Belarus at a meeting of the Security Council of the republic.