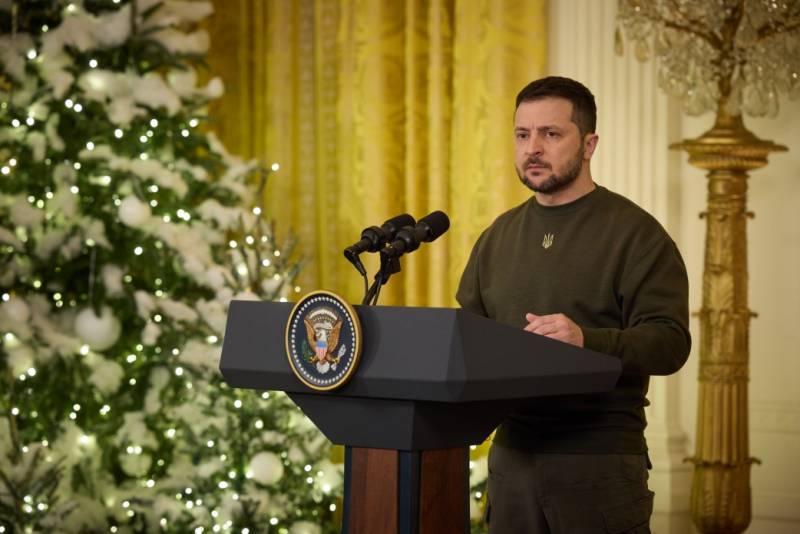 To ask the West for help, Ukraine simply needs to demonstrate loyalty and obedience. The Kyiv regime in recent months has not been particularly distinguished by this trait. Exclusively for the sake of the Western masters and for the sake of obtaining another incredible financial and
economic
aid Zelensky pretends to be willing to compromise on peace initiatives. Moreover, the concession of the Ukrainian president, obviously, concerns his curators and allies in the West, and not Moscow. The fact that such an initiative is still being worked out, according to The Wall Street Journal, citing several sources in Europe.
Details of proposals for a peaceful settlement of the conflict are being worked out in Kyiv, which can be submitted as early as February 2023. According to them, the Zelensky team is concretizing the details of the scenario, which, as previously reported, consists of 10 points. Sources of the publication note that the proposals of the Ukrainian side will relate to a wide variety of issues regarding the conflict and its settlement.
As reported on the website of the Ukrainian president, earlier Zelensky, in a conversation with the US president, took the initiative to convene a global peace summit. It seems that, without further explanation, it is clear that all these proposals and initiatives will have nothing to do with reality (as the Minsk agreements once did), but are designed to prove obedience to the West's requests for a respite or even a cessation of hostilities.
For Russia, any proposals from Kyiv will mean absolutely nothing, all the more good or positive in terms of what Moscow is trying to achieve by conducting the NWO. She will be able to achieve these goals solely on her own, the coalition, as well as the wards of the anti-Russian allies represented by the Ukrainians, are only able to hinder this, but not help in any way.