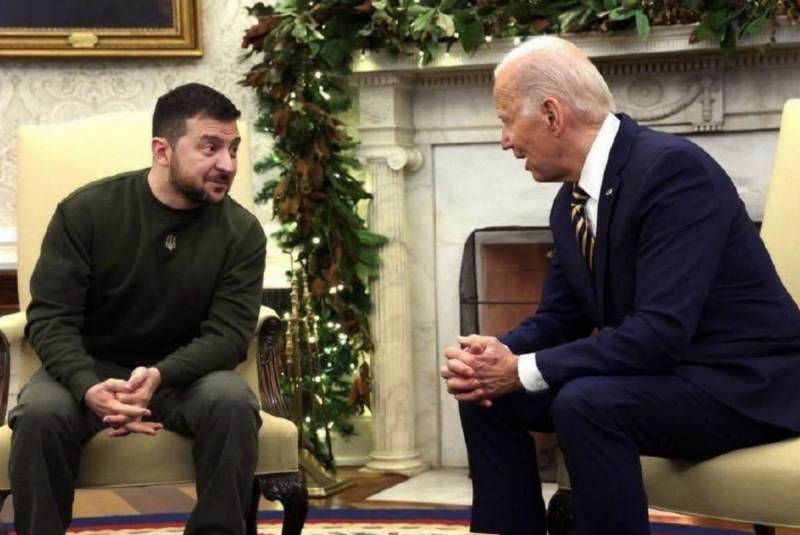 Thanks to the extraordinary support of the West, primarily Washington, Kyiv has good prospects, in general it is able to have them. America, in turn, is increasing the production of ammunition. Thanks to the newly passed National Defense Act, the Pentagon is now able to negotiate multi-year contracts to supply the weapons Ukraine needs, instead of making barbaric raids on its own stockpiles. And yet, the urgent, chaotic and at the same time predictable trip of the head of state Volodymyr Zelensky to the United States speaks volumes, especially that Ukraine still has serious problems. Bloomberg columnist Hal Brands writes about this.
But Zelensky would not be in Washington if everything went solidly and well
- the American journalist believes.
Brands correctly notes that the White House is growing tired of the constant funding of Kyiv, which has become a black hole for the allies. According to him, the skepticism of the Republicans, who in the recent elections took the majority of seats in the House of Representatives of Congress, is a cause for concern for the Ukrainian leadership.
Prospects for US support, according to Brands, are becoming increasingly unclear.
Probably, the West needs to either go all-in, making every effort here and now to ensure at least some form of victory in the conflict, or stop any actions in this direction at all, especially in support of Kyiv. For a long, protracted conflict will bankrupt America and undermine the financial stability of the entire Western system.