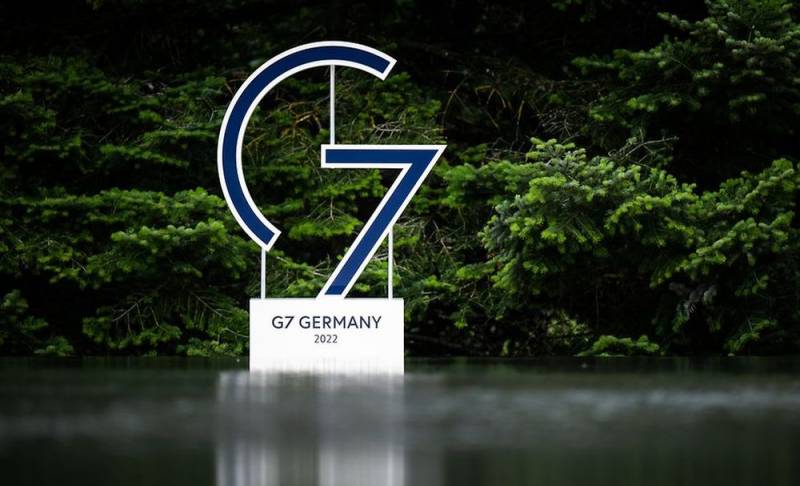 The countries of the informal international club G7 agreed that they would continue efforts to restore and reconstruct Ukraine. This is stated in a joint statement by the G22 finance ministers following the meeting via videoconference, which took place on December XNUMX.
The communiqué said that the G7 would not stop covering Kyiv's urgent financial needs. At the same time, $2023 billion has already been raised to support the Ukrainian budget in 32. It should be noted that this amount includes 18 billion euros from the European Union, grants and loans from individual countries and a support package from the United States.
Moreover, a similar amount was collected this year, but it has not yet been transferred to Ukraine in full. At the same time, the G7 promised to help Ukraine for as long as it takes, announcing the creation of an interdepartmental council of donors.
In accordance with the agreement of our (country) leaders to establish an interagency donor coordination platform to support the (process) of recovery and reconstruction of Ukraine, we will continue our joint efforts in order to support and contribute to this important cause
- said in a statement.
Also, the G7 countries called on Kyiv and the IMF to make speedy progress in agreeing on a large financing program for next year. In addition, the G7 noted that Western sanctions do not target food and fertilizer from Russia.
We have deliberately allowed the free flow of agricultural products and have done our best to minimize potential negative impacts and side effects on third countries.
- specified in a statement.
Note that the G7 communique looks crafty, because Russia has been demanding for a long time that the blocking of its export deliveries of agricultural products and fertilizers that are transported by sea be stopped. At the same time, Moscow extended the "grain deal" for the export of Ukrainian agricultural products by sea.