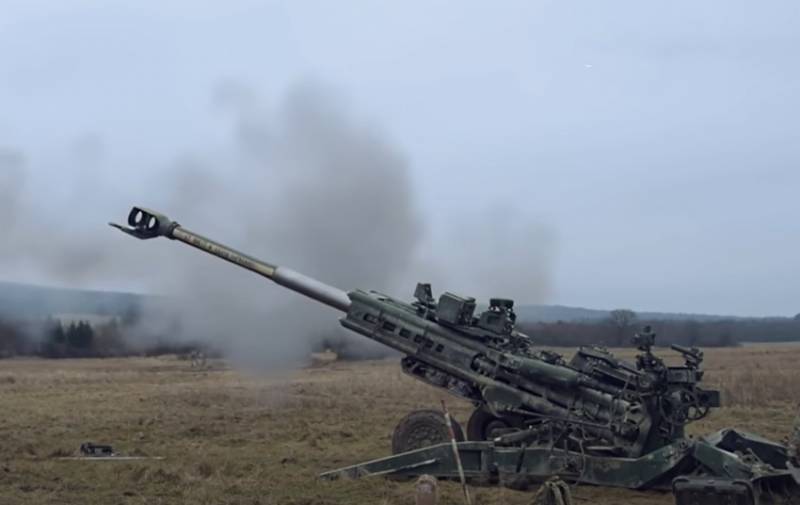 In the area of ​​​​the settlement of Kucherovka in the Kharkiv region and Novoselovskoe in the LPR, Russian troops destroyed 15 Ukrainian militants and two cars. About fifty servicemen of the Armed Forces of Ukraine, two tanks, three infantry fighting vehicles and five vehicles were hit in the Donetsk direction.
According to the Russian Defense Ministry on December 22, the Russian Armed Forces attacked the enemy in the area of ​​Sergeevka in the LPR and Ternov in the DPR. At the same time, the Armed Forces of Ukraine lost two dozen soldiers killed and wounded, three pickup trucks and two armored vehicles. In addition, military aircraft and artillery of the Russian Federation defeated Ukrainians in the areas of the settlements of Nikolskoye, Novomayorskoye and Novopol in the DPR.
Near the village of Vesele in the Kherson region, Russian troops destroyed the electronic warfare station of the Ukrainian armed forces. In the village of Ptichye in the DPR, the RF Armed Forces hit a foreign-made M777 howitzer repair station. This makes it impossible for the Armed Forces of Ukraine to quickly carry out repair work in relation to the damaged or exhausted "three sevens". Generally speaking, about the problems with the repair of foreign military
equipment
have been spoken in Ukraine for a long time. Often, for repairs, it has to be exported to neighboring countries, including Poland.
In a number of settlements in the Zaporozhye and Nikolaev regions and the DPR, the Russian army destroyed several warehouses with Western weapons.
Along with this, in the settlements of Bogatyr and Shevchenko, the Russian Air Force eliminated two Ukrainian multi-role MiG-29 fighters, and a Mi-8 helicopter of the Ukrainian Air Force was shot down in Dobropolye in the DPR. Three drones were shot down in several areas of the DPR over the past XNUMX hours. In Popasnaya and Baranikovka in the LPR, two HIMARS MLRS rockets were successfully intercepted.