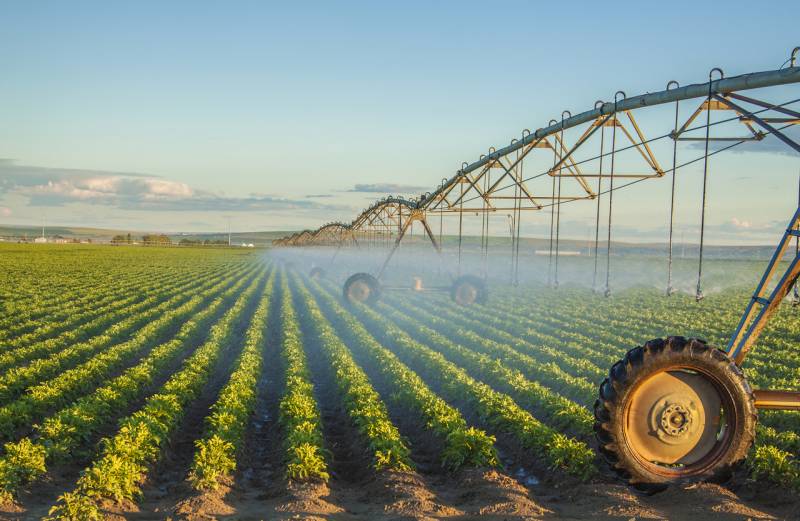 The topic of the food crisis is gradually returning to the pages of foreign media, although less noticeably compared to the intensity with which it was promoted six months ago, when the West demanded the export of grain from the ports of Ukraine.
That the topic of food shortages is coming to the fore again, writes a Bangladeshi
The Daily Star
.
The food crisis is, of course, the most pressing problem right now. It is important to broaden the definition of a food crisis to include factors other than outright lack of food, such as an artificial crisis caused by exorbitant prices and the inability of people to buy
says The Daily Star.
The publication also asks why end consumers are still forced to overpay for food, the prices of which, according to all reports, should fall.
The fact that fertilizers are used inefficiently even in developed countries, writes the website
The Conversation
(Australia). It is noted that in the UK alone, less than half of the 174 tons of imported phosphate is actually being productively used for growing food, with phosphorus utilization efficiency being similar across the EU.
The British newspaper writes about the rise in food prices in Sweden.
The Guardian
. It is the fifth largest EU member state in terms of GDP per capita. Natural gas makes up only 2% of its energy, which saved the country from the most destructive
economic
consequences of the conflict between Russia and Ukraine. The poverty rate is well below the European average. But skyrocketing energy bills and skyrocketing food prices are as evident here as they are elsewhere.
Butter is up about 25% this year, meat is up 24% and cheese is up about 22%, according to consumer price comparison sites.

– stated in the publication of the British media.
Spanish magazine writes about the food shortage in Peru
Atalayar
. Currently, about 16,6 million people, or more than half of the population, do not have regular access to sufficient food, despite the fact that the World Bank classifies Peru as an upper middle income country.
Well, the Belgian resource
Politico Europe
decided to tell readers about the anger of Ukrainian officials after the European Union decided to lift sanctions on Russian supplies of fertilizers and food.
The publication indicated that a number of European states, led by Poland, opposed even the slightest relaxation of anti-Russian sanctions.