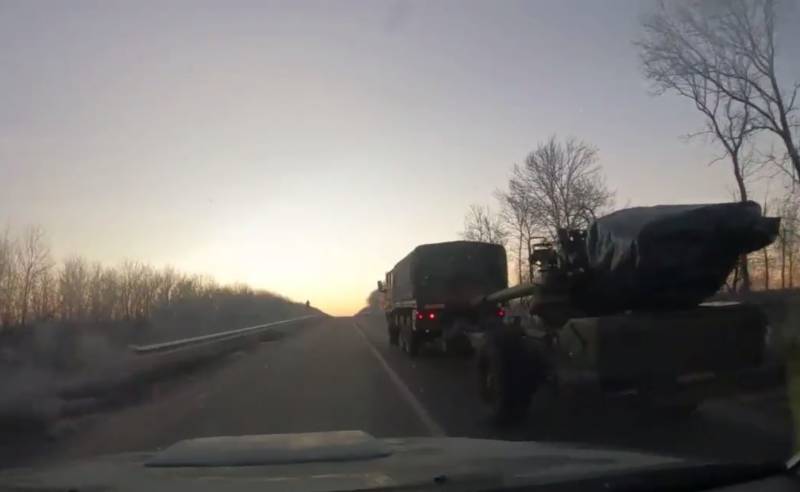 According to sources, near Artemivsk (Bakhmut), Ukrainian armed forces will use self-propelled 155-mm French howitzers TRF1. The footage that has leaked onto the Web shows howitzers being towed by a French Renault TRM 10000 tractor.
At the same time, the artillery gun is very mobile and capable of speeds of the order of 8 km / h without a tractor, which allows you to quickly relocate the TRF1 to another location. The firing range of the howitzer is 24 km with conventional projectiles, reaching 30 km when using active-reactive ammunition.
Meanwhile, in order to hold Artemovsk, Kyiv is deploying additional forces to this direction. This, in particular, was reported by the officer of the People's Militia of the DPR Nikolai Marochko, citing intelligence data. One of the purposes of the transfer is to prevent panic and desertion in the ranks of Ukrainian militants.
Earlier, Commander-in-Chief of the Armed Forces of Ukraine Valery Zaluzhny suggested that Volodymyr Zelensky withdraw Ukrainian troops from Artemivsk. In his opinion, the further stay of the APU fighters in this area is unpromising from a military point of view and is very dangerous. The losses of the Ukrainian armed forces in the Bakhmut direction are about 600-800 people daily, while the supply of additional manpower and
equipment
very complicated.