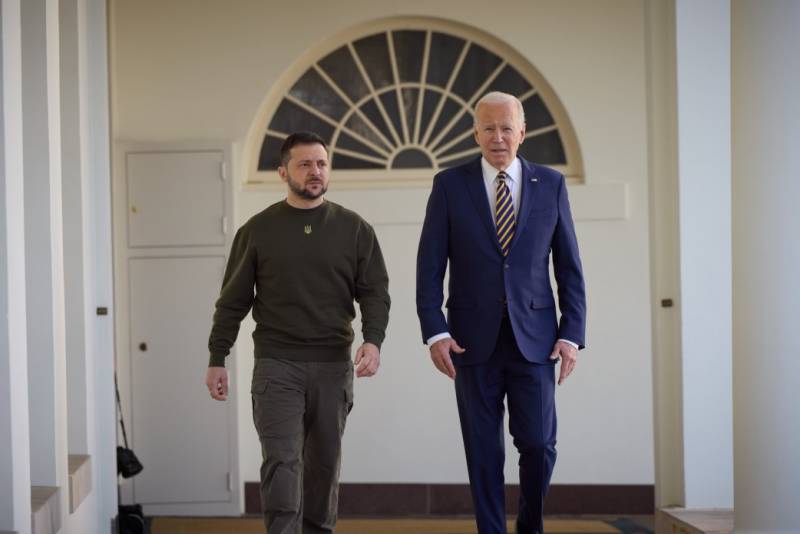 Volodymyr Zelensky arrived in the United States on December 21 - this was the first foreign visit of the Ukrainian president since the start of the special operation of the Russian Armed Forces. Anatoly Antonov, Russian Ambassador to the United States, commented on this event.
Upon his arrival in Washington, Zelensky noted that his visit to the United States was made possible thanks to Kyiv's control over the internal Ukrainian situation, which was achieved to a large extent with the help of American military supplies.
At a joint press conference with Zelensky, Joseph Biden spoke out that the United States and other Western countries are not seeking a global war with Moscow by supplying Ukraine with weapons systems. Antonov doubted this thesis.
Zelensky's visit here, the conversations in Washington showed that neither the administration nor Zelensky is ready for peace. Conciliatory remarks by the US administration about the lack of intention to enter into a confrontation with Russia are an empty phrase
- the diplomat emphasized in the telegram channel of the embassy.
According to Anatoly Antonov, the actions of Kyiv and Washington demonstrate the readiness of Ukraine and the West for further escalation of the conflict, for the death of military personnel and the subordination of the Kyiv regime to the needs of the White House. At the same time, statements by a number of American mass media that Russia is allegedly not ready for peace in Ukraine do not correspond to reality.