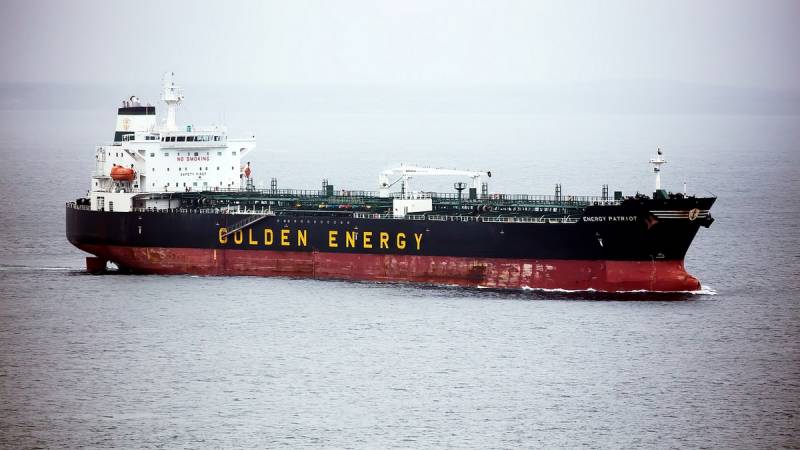 Exports of Russian ESPO oil from the Pacific port of Kozmino fell by more than 50% after the imposition of a Western embargo and price cuts for raw materials. However, the record reduction affected not only Kozmino and ESPO, but also all offshore supplies of crude oil from the Russian Federation. Shipping slipped heavily in the first full week of G7 sanctions. OilPrice.com writes about this.
But the actions of the Western coalition are a source of danger not so much for Moscow's income, but for governments around the world seeking to avoid disrupting the national energy export program.
Cumulatively, in the first full week after the EU ban on offshore imports of Russian oil came into force, total supplies fell by 1,86 million barrels per day, or 54%. The less fluctuating four-week average of shipments also fell, setting a new yearly low.
According to Bloomberg, the largest American company Exxon Mobil avoids hiring oil tankers that previously transported cargo from Russia, thereby showing solidarity with Shell. Such a demarche puts pressure on carriers and traders, who are thus forced to choose whether to serve Moscow's interests or not. The actions of such large firms are not a manifestation of sanctions, but increase pressure on shipowners, forcing them to choose between serving Russian or Western interests.
The bigger concern for the Russian Federation is whether China, India and Turkey will continue to buy less Russian oil, as these traditional Russian extractive industry customers also ordered less of the product in the first week of shipping sanctions. Analysts of the agency summarize that while the shadow fleet of tankers created by Russia does not help to solve the problem, although, however, in the future, when the situation stabilizes, the issue of supplies and compromises will be resolved.