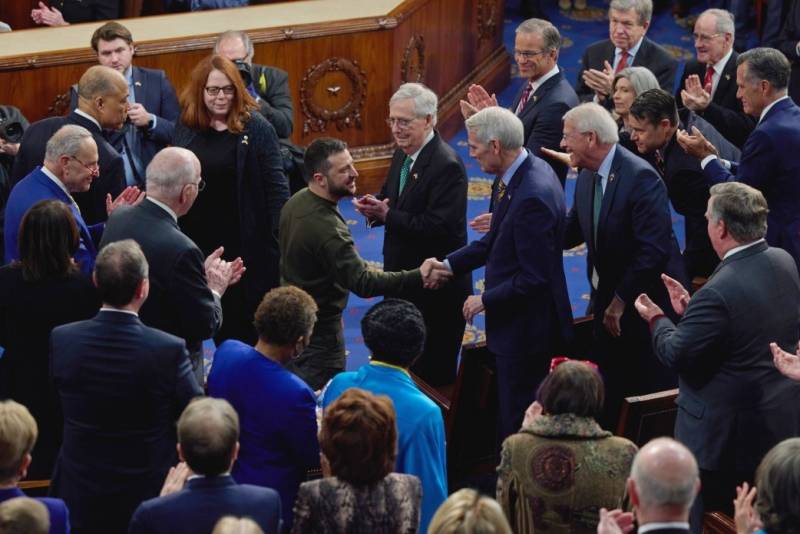 Ukrainian President Volodymyr Zelensky arrived on Capitol Hill on Wednesday, saying he was confident of bipartisan support among United States lawmakers. However, expectations may not coincide with reality and loud statements. About it writes the publication Politico.
Of course, Zelensky's appeal was well received, drawing much applause from Democrats and Republicans alike. But despite a largely warm welcome, several Republican lawmakers, including those slated for top leadership positions, were not yet ready to commit to keeping funding going into the next political season.
Obviously, there are fears that the money will go inappropriately. The suspicion that even one taxpayer dollar that goes into funding inside the US or outside it is being misused deserves close attention. Republican Steve Scalise told Politico about this as he left the Capitol on Wednesday after Zelensky's speech.
When asked whether the House of Representatives will continue to support Ukraine next year, the politician did not specifically answer:
We have expressed interest in having the allocation of money carefully considered. This is what we will continue to strive for
Scalise said as evasively as possible.
There is an opinion that Zelensky hurried in the United States to address Congress in order to have time to enlist support before the change of power in the legislature. The step is quite justified, since a change of power in the House of Representatives hangs over all this external pathos: the Republicans praise the guest, but they will most likely refuse further assistance.