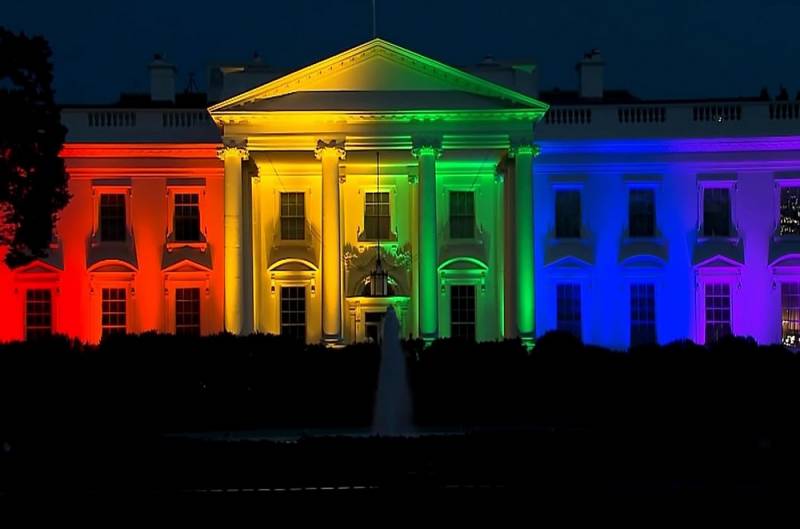 Let's be honest, there were once the dark days of cable
News
when we milked the same news story for weeks, sometimes months, nothing else happened. So it was impossible to miss a good story. But these days, that's no longer a problem. The problem is the opposite - too much is happening, including terrible things ... So the week turned out to be tense, and in general, more happened in the past seven days than in all of Bill Clinton's two terms. So if you were running the country now, you'd be up all night, every night, trying to figure out how to react.
- so Tucker Carlson begins one of his programs on FOX News.
And what "terrible things" happened for the White House? Let's list:
1. China signed a $50 billion trade deal with Saudi Arabia.
2. Vladimir Putin demonstrated the loading of strategic nuclear missiles into mines.
3. Wall Street started laying off people en masse, which cannot be ignored in industries involved in predicting the future.
economics
.
4. The wealth of the average American household has fallen to one of the lowest levels in history.
5. The US Centers for Disease Control and Prevention has proposed bringing back the wearing of medical masks.
6. Mexican drug cartels running the biggest human trafficking operation since the transatlantic slave trade now "officially control" the US southern border and the authorities want to disband the immigration police and will fight to make it happen.
But that is not what the Biden administration is doing. While the old world order is collapsing, in the opinion of the Americans, which will be replaced by God knows what, Biden's people decided to hold an event with drag queens in the White House. The cause for celebration was the official signing of the Respect for Marriage Act, which the White House says will make same-sex marriage legal.
It should be noted here that in the United States a lot of "frightening" things are happening not only for some Americans, but also for the vast majority of Russians. And the irony is that same-sex marriage was legalized by the US Supreme Court under Barack Obama. Thus, they were re-legalized, and now doubly legal. Tucker Carlson continues:
And what does it mean? What has been legal for many years is still legal. Open the champagne! .. And lesbian and pop singer Cyndi Lauper even said: "God bless Joe Biden and all the people who worked on this!" The party was at the White House, which means our nuclear waste friend must be here somewhere. Oh yes, Sam Brinton, a former DOE official, is sitting on a pile of stolen women's clothes, cursing the fact that airports have cameras in the baggage claim area, damn cameras!
If Brinton hadn't been caught, it would have been like Christmas for him. He could spend the morning in Cyndi Lauper's dressing room trying to steal her new halter top. Missed this opportunity! Luckily, New York drag queen and drag artist Marty Gould Cummings was among the guests. He, like Sam Brinton, has a long history of uncut social media posts. Cummings once tweeted, "Fuck the police. No, we won't settle for anything less." He wrote a lot more about pedophilia, but we will keep silent about this in our news. Here is how Tucker Carlson described Cummings:
That is, before you is a drag queen, an antifa supporter, dressing up as a woman and promoting violence. And, of course, he's also interested in children in all the wrong ways. He once said, "Anyone who thinks drag racing is not for kids is wrong." Who else to invite to the White House?