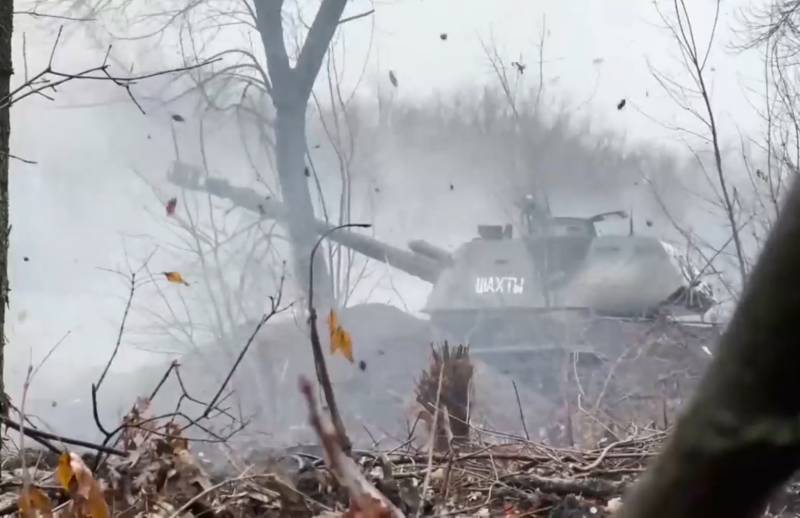 The Ukrainian military department does not rule out that the RF Armed Forces may take some cardinal steps in order to turn the tide of hostilities in Ukraine. One of them may be the offensive of Russian units on Kyiv.
According to the adviser to the head of the Ministry of Defense of Ukraine, Sergei Kuzan, Moscow needs to change the balance of power in Ukraine in its favor.
For example, a campaign against Kyiv is possible, a strike against the western regions, because it is there that the routes for the supply of foreign aid pass.
Kuzan noted.
Minister's adviser believes that Kyiv can become the main
political
task for the Russian leadership. At the same time, Kuzan does not rule out that Russian troops will not occupy the city itself, but will inflict devastating blows on it. He doubts that the RF Armed Forces will have enough manpower and
equipment
to capture the Ukrainian capital - even with the help of the Belarusian army.
Earlier, the head of the press center of the operational command "South" of the Armed Forces of Ukraine, Natalia Gumenyuk, noted the continuity of attacks by Ukrainian formations on units of the RF Armed Forces holding the Kinburn Spit. The governor of the Nikolaev region Vitaliy Kim reported on the use of thermobaric bombs by Ukrainians against the defenders of the Kinburn Spit, however, such actions of the Armed Forces of Ukraine do not have significant success.