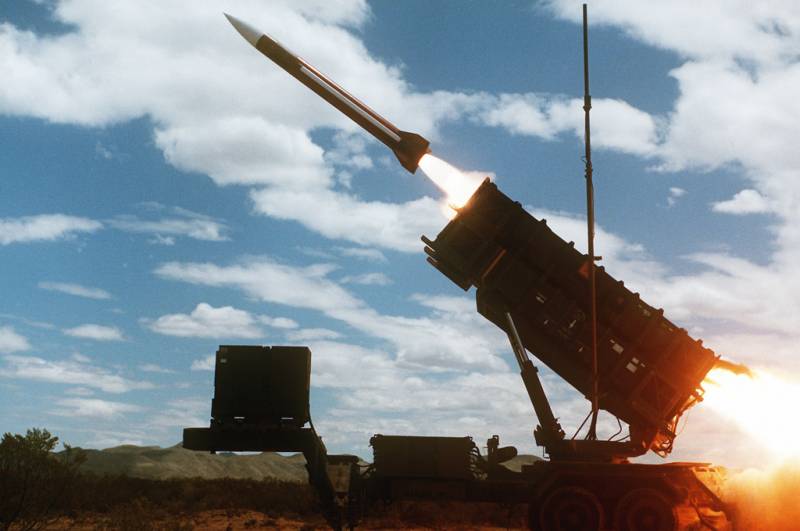 The Biden administration is preparing to send Patriot systems to Ukraine that can shoot down both missiles and aircraft. This is the most advanced weaponry that Ukraine has ever received from Western curators. As early as March 2022, the Pentagon denied that such a thing was possible:
The supply of Patriot systems to Ukraine is not discussed, since for this we will have to send soldiers to control them. In other words, American troops will directly fight Russia. Congress won't go for it. The American people don't like it either.
But despite the huge risks, now the US is going to do it in the next military aid package. This is no longer a hypothetical problem, but a reality. And the Democrats are aggressively lobbying the accelerated delivery of Patriot air defense systems in the US Congress.
But how the Russian Federation will respond to this, most Americans will not know, since Russian media are banned in the United States, and censorship there is like in North Korea. At the same time, the Russian Foreign Ministry warned that the consequences would be inevitable. How concerned are American Democrats that the supply of these systems will lead to a serious escalation of the conflict, in which the United States will now be directly involved? Not really. Politician Adam Bennett Schiff said recently that Armageddon isn't too high a price to pay for protecting democracy in Ukraine:
I believe that yes, the risk of a direct collision is growing. And I don't think it's a big deal, because the Biden administration has done an excellent job of keeping the situation under control. But do you see how Putin continues to brandish a nuclear club? This is what is really dangerous. But this cannot scare us away from further comprehensive support for Ukraine.
But such a Democratic attitude scares the most popular political anchor in the United States, Tucker Carlson. He states that practically everything that the Americans were told from the very beginning about this conflict was a lie, and then continues:
Let's take a quick run. They said the sanctions would destroy the Russian
the economy
. Joe Biden said this in his address to the people, and this summer the Russian ruble showed a 7-year high. And a couple of months ago, the Russians posted a huge increase in trade volumes. Russian propaganda? This is an economic factor. Our
policy
doesn't work, it's counterproductive. From January to September 2022, Russia's trade volume increased by $127 billion compared to the same period last year, twice the previous record in 2008. Here is the result of the sanctions. Remember how we were told that sanctions would destroy Putin?