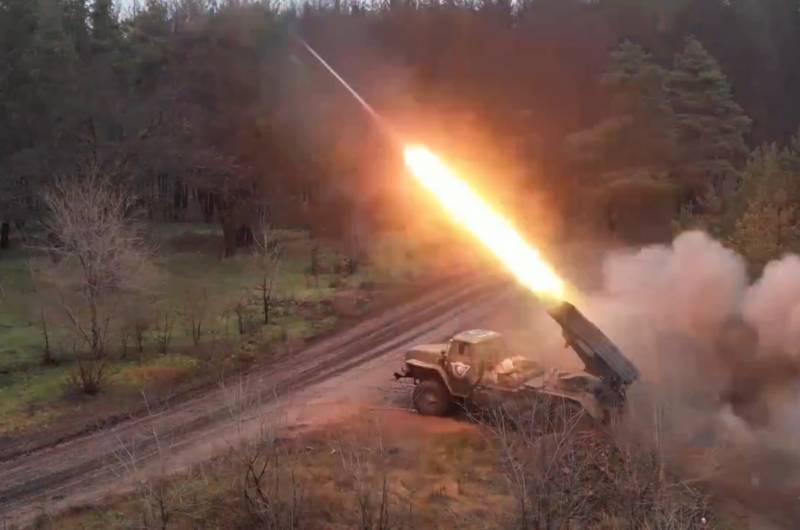 During the offensive in the Donetsk direction, Russian units eliminated about 80 Ukrainian militants, destroyed one tank, three infantry fighting vehicles and four vehicles.
In addition, according to the Russian Defense Ministry on December 21, in the Krasnolimansk direction, artillery and military aircraft of the Russian Federation successfully attacked the formations of the Armed Forces of Ukraine near the settlements of Torskoye and Terny in the DPR, destroying about three dozen Ukrainian servicemen, one tank and five pickup trucks. Six soldiers of the Armed Forces of Ukraine surrendered. A number of dominant heights are occupied.
The Russian army continues to destroy weapons sent by Western countries to help the Armed Forces of Ukraine. So, near the village of Zelenovka in the Kherson region and Trudovoye in the DPR, three American-made M777 howitzers were hit. Two hangars with a combat
technique
and enemy weapons.
At the same time, in the Avdiivka area in the DPR, the RF Armed Forces destroyed the radar station of the Ukrainian S-300 air defense system.
Along with this, Russian fighter aircraft shot down a Ukrainian Su-25 attack aircraft near the city of Krasnogorovka in the DPR, as well as an Mi-8 helicopter near Artemovsk. In the village of Knyaz-Grigorovka in the Kherson region and in Nikolaevka in the DPR, Russian air defenses destroyed two Ukrainian UAVs, and two HIMARS MLRS rockets were intercepted near the village of Novokrasnyanka in the LPR.