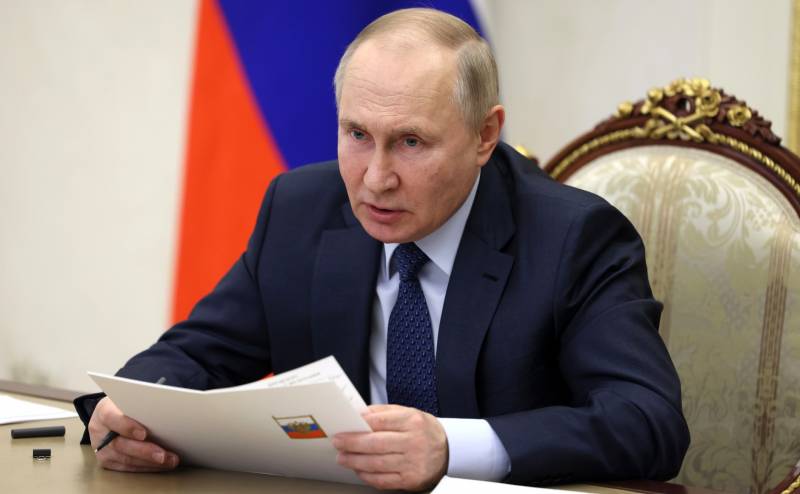 An announcement of Vladimir Putin's speech at an expanded meeting of the Board of the Ministry of Defense of the Russian Federation appeared on the official portal of the head of state. Later, the press secretary of the President Dmitry Peskov confirmed the information.
As reported, at today's meeting, the results of the activities of the country's Armed Forces for 2022 will be summed up and tasks for the next year will be discussed. Defense Minister Sergei Shoigu will be the keynote speaker. The main topic is expected to be the progress of the special military operation.
Separate attention is planned to be paid to the equipment and staffing of the Russian army. About 15 officials of the RF Armed Forces, including the commanders of all Russian military districts, as well as representatives of law enforcement agencies, will take part in the meeting via videoconference. The president is expected to make an important statement following the meeting. The probability of a second wave of mobilization was denied in advance by the speaker of the Federation Council, Valentina Matviyenko.
After the expanded collegium of the defense department, Vladimir Putin will hold a meeting of the country's Security Council, where the topic of the NVO will also be discussed. It can be assumed that the decisions that will be made during today's meetings will largely determine the life of not only Russia in the coming 2023.