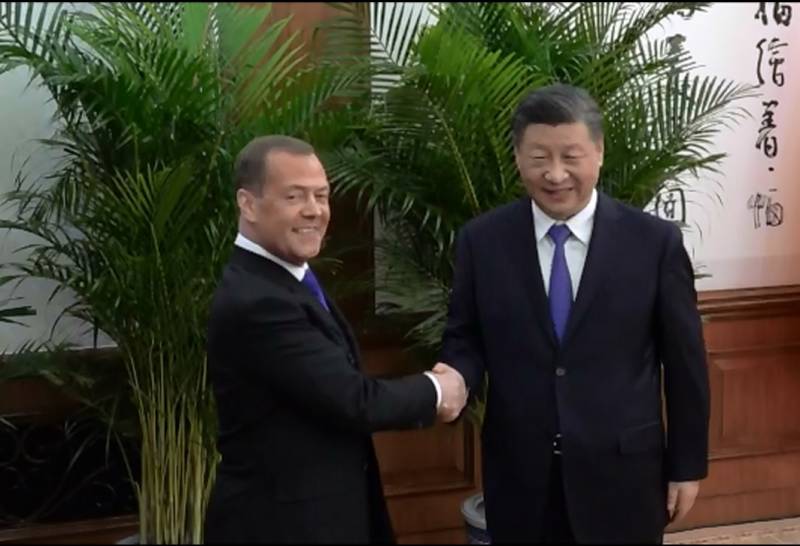 Dmitry Medvedev, Deputy Chairman of the Russian Security Council and head of the United Russia Party, paid an official visit to China. At the state residence, he held talks with Chinese President Xi Jinping.
During the meeting, Medvedev congratulated the Chinese leader on his re-election as General Secretary of the Communist Party of China and conveyed a message from the Russian President. While the world media tried to guess the meaning of the message, the secretariat of the Security Council of the Russian Federation specified that Vladimir Putin emphasized in it an unprecedented level of dialogue between the two countries.
Following the meeting, Dmitry Medvedev posted a video on his telegram channel, in which he revealed the main topics of his conversation with Xi Jinping.
We discussed issues of interaction between the two ruling parties, discussed issues of bilateral cooperation, our strategic partnership in all areas, including
the economy
and industrial cooperation. We discussed international issues. Including, of course, the conflict in Ukraine
- said the details of the Deputy Chairman of the Security Council of Russia.
It is expected that in the last days of December, Vladimir Putin and Xi Jinping will sum up the results of the difficult outgoing year as part of negotiations via videoconference.