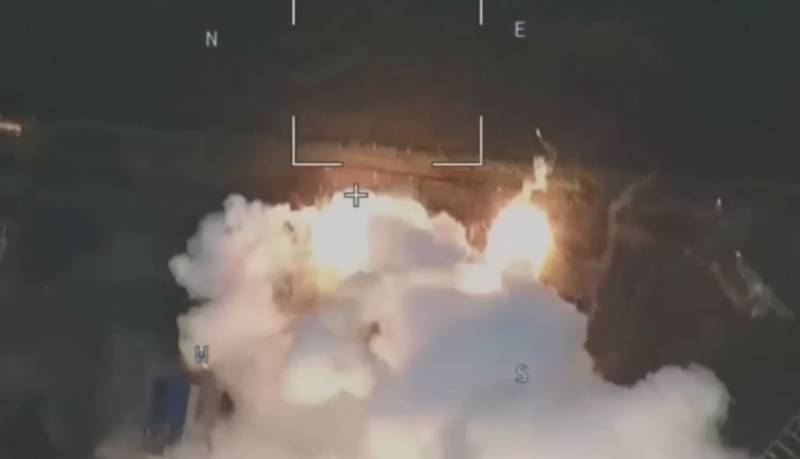 A video of the destruction by Russian Lancet drones of a Ukrainian military
equipment
: M777 howitzers and Buk anti-aircraft missile system.
In the first video, the UAV hit the Buk air defense system. An accurate hit was accompanied by explosions, ignition and a lot of smoke.
The second video shows the arrival of a Russian kamikaze drone at a foreign-made 155-mm howitzer in the direction of Kherson. The destruction of armaments of the Armed Forces of Ukraine is shown from several angles.
The day before, the 128th mountain assault brigade of the Armed Forces of Ukraine lost about 250 servicemen near Soledar. According to the officer of the People's Militia of the DPR Nikolai Marochko, the Ukrainian formations received reinforcements in the form of sending a reserve battalion from the settlement of Minkovka to Soledar. Apparently, this was done in order to prevent the APU units from being taken into a semicircle.
At the same time, the Ukrainian side expresses concern about the liberation of the Yakovlevka settlement northeast of Soledar by the Russian army.
Meanwhile, the RF Armed Forces captured several Ukrainian militants who took part in the execution of Russian prisoners near Makeyevka. All Ukronazis are alive and sent to the appropriate investigative authorities.