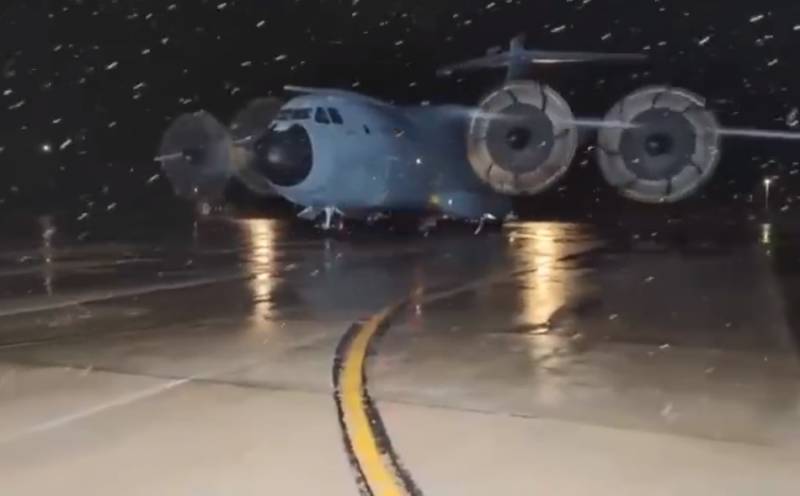 On Wednesday, December 21, two Turkish transport aircraft Airbus A400M, which had been at Boryspil airport since February 23 this year, successfully left Kyiv and headed for Turkey.
The departure of Airbus became known thanks to the Flightradar24 aircraft tracking service. The planes switched on answering machines after crossing the borders of Ukraine.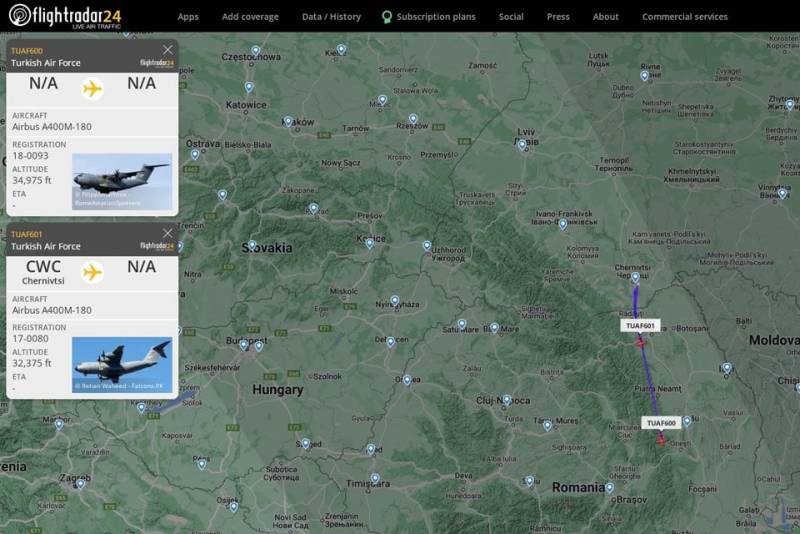 According to Turkish Defense Minister Hulusi Akar, transport workers delivered "humanitarian supplies" to Ukraine and were supposed to repatriate Turkish citizens from the country's territory. However, due to the start of a special operation, they were unable to leave the Kyiv airport in time. In August, Akar thanked the Ukrainians for the proper
technical
maintenance of Turkish technology.
At the end of February, the planes flew to Ukraine from the Turkish airbase Eskisehir, where, in particular, the headquarters of the first tactical aviation command of Turkey is located. Until the end of December, the crew members of the aircraft were on the territory of the Turkish embassy in the Ukrainian capital.
The issue of the return of the Airbus A400M was raised during the summer during negotiations between Recep Tayyip Erdogan and Volodymyr Zelensky, but the aircraft were only able to leave for Turkey now.