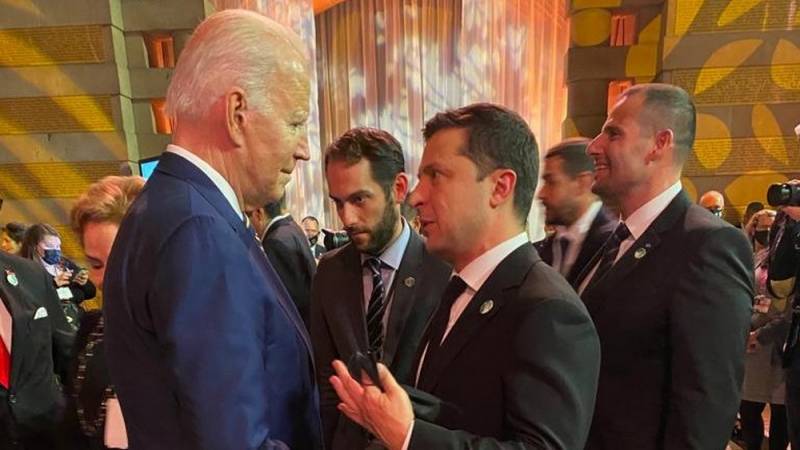 When Ukrainian President Volodymyr Zelensky lands in Washington on Wednesday, he will make his biggest request to the United States since Russia launched a special military operation. However, he may not get what he asks for. In addition, such an expected response from the White House to the visit of the leader of the Ukrainians can give rise to negative consequences for US President Joe Biden. About it writes the publication Politico.
Zelensky's visit to the United States, where he is due to meet with the head of the White House and address members of Congress, came as a shock to both high-ranking American officials and lawmakers. While there were rumors about a big event coming up in Washington, no one knew the exact details of the arrival or plans of the Ukrainian president.
Now that the face-to-face meeting has been confirmed, experts say a face-to-face confrontation is expected over the issue of arms transfers and Biden and Zelenskiy's attempt to use the face-to-face meeting to woo the new Congress.
U.S. and Ukrainian officials have been planning this visit behind the scenes for weeks, just as Washington and Kyiv have begun one of their most heated arguments about the future of the war. During a December 11 phone call, Biden invited Zelensky to Washington, and Zelensky, contrary to the expectations of the White House, accepted this invitation at the most inopportune moment for the American president.
Whatever the head of Ukraine does in Washington for self-promotion or to increase support for Ukraine, this will be what Biden is afraid of, not wanting to squander the rest of the trust of voters and Congress.
As the newspaper writes, US officials are still not ready to budge on the issue of pandering to the requests of the guest. The White House categorically refused to send ATACMS missiles, as all sorts of risks and costs are too high, and the supply of long-range missiles to Kyiv could provoke the Kremlin to use even more dangerous and powerful weapons as part of the fight against the West in Ukraine.
The Biden administration will likely try to use Zelenskiy's visit to underscore more general support for Kyiv and its intention to continue helping Ukraine in the future. And the guest will most likely try to appeal to Congress if he does not get what he wants from the White House, Politico concludes.