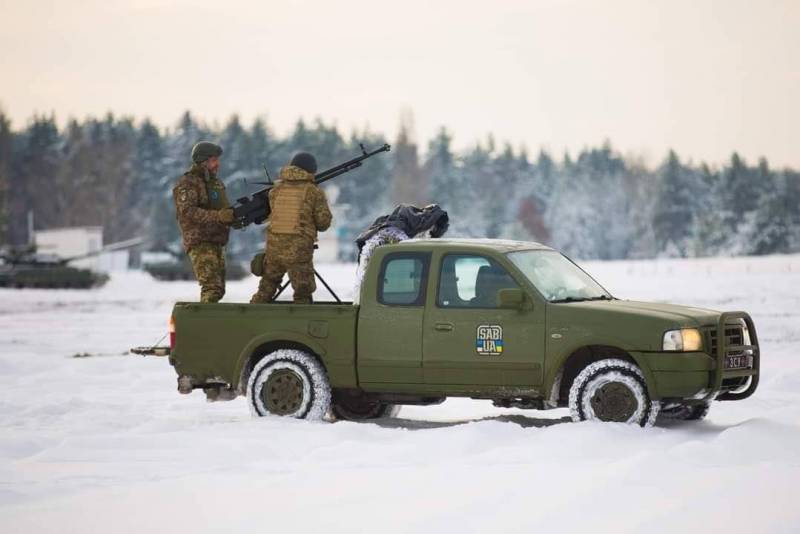 There is a misconception that with the advent of cold weather, military operations, as if subjected to the natural effects of winter, are frozen or greatly weakened. But, as the practice of the Great Patriotic War shows, Russian troops inflicted the very first and serious defeats on the enemy in winter. However, these simple examples do not take into account modern analysts and military experts, who for some unknown reason believe that the conflict in Ukraine is allegedly frozen for the winter, or at least until the soil freezes. Bloomberg Opinion columnist Max Hastings writes about the error of such an assumption.
This piece of history seems to be relevant today when it comes to the situation in Ukraine. Some commentators, including U.S. Director of National Intelligence Avril Haynes, have suggested that the fighting has now gone into hibernation and that, apart from missile exchanges, nothing else will happen before the ground hardens again after the spring thaw and the leaves on the trees provide cover for troop movements.
And yet such a prolonged lull seems suspicious
– Western expert warns.
In his opinion, the situation, on the contrary, is heating up, the conflict is not frozen, but only flares up. Yes, the parties are not averse to taking a breather, but only to concentrate arms and forces. Especially since Russian troops continue to put pressure on the city of Bakhmut and are reportedly planning further imminent actions to implement their strategic plans.
Summing up, the author repeats one obvious idea that Kyiv will not be able to regain Crimea or Donbas either by military or political means. But there will definitely be attempts, and it is they who will lead to the defeat of the Ukrainians in the fight against the Russian Federation.