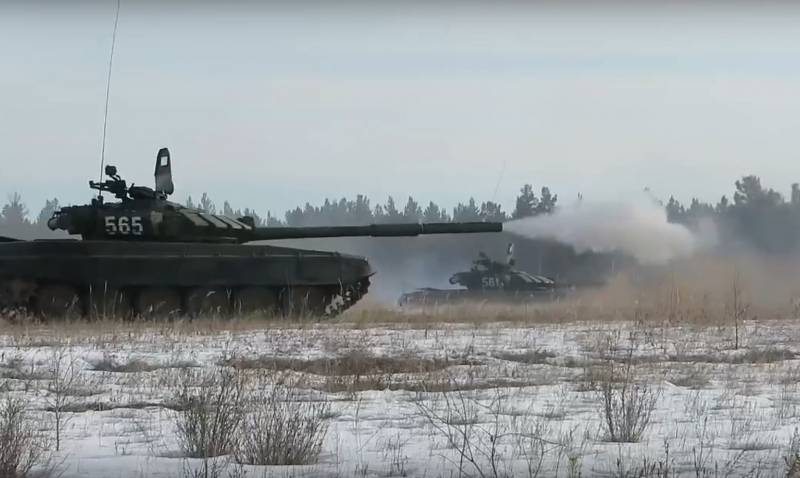 On December 128-16, the 17th Mountain Assault Brigade of the Ukrainian Armed Forces attempted reconnaissance in force 10 km from Soledar. However, thanks to the well-coordinated actions of the RF Armed Forces, the Ukrainians lost about 250 servicemen, wounded and killed.
After the transfer to Soledar, the losses of the 128th brigade increased tenfold compared to the summer offensive - then the militants fell into the fire bag of the Russian troops near the village of Sukhoi Stavok. One of the reasons for such large losses of the unit was the lack of artillery and heavy
equipment
.
The peculiarity of the fire bags created by the Russian troops lies in the "locking" of the Ukrainian formations with the help of barrage artillery strikes at the entry point of the column. After that, the enemy is not able to leave the battlefield without tangible losses.
Thus, the Ukrainian brigade was never able to make up for the losses suffered near Kherson and was relocated to Soledar without the required number of tanks and heavy artillery pieces. The 128th brigade had only light YPR-765 and M113 armored personnel carriers, as well as Turkish-made BMP-2 and Kirpi armored vehicles without serious protection.
The attack near Soledar is similar to the actions of the Armed Forces of Ukraine in the summer in the Kherson region. Along with this, the Ukrainian brigade, before being transferred to Soledar, was staffed with mobilized fighters who did not have sufficient combat experience. In addition, many of the servicemen do not have the skills to provide the necessary medical care on the battlefield.