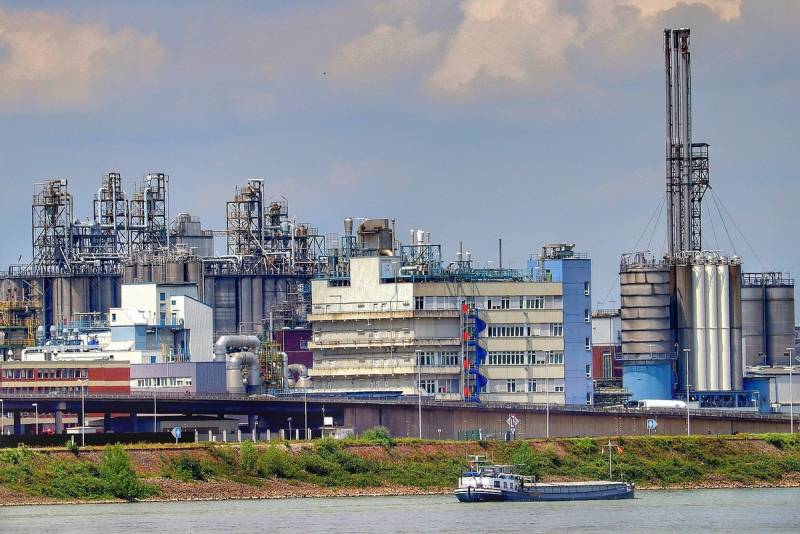 Many refineries in Europe have been set up to process crude oil from Russia. The infrastructure of the refinery is fully consistent with the chemical and gross composition of domestic raw materials, which is why
political
the decision to completely suspend the import of black gold from the Russian Federation becomes too difficult or impossible. But in the EU they are still trying to harm themselves and refuse supplies. The most illustrative example in this sense is the refinery in Schwedt, Germany, which was built exclusively for pumping from Russia, but became a victim of Russophobia.
Now the plant nationalized by Germany is working intermittently and is looking for suitable suppliers with the raw materials necessary for the production process, provided that it is impossible to take from Russian traders. To this end, the representatives of the enterprise nevertheless turned to the domestic Transneft, submitting an application for the pumping of oil from Kazakhstan.
This was reported to the Ministry
economics
Germany. They clarified that there was no talk of an order for oil supplies from Russia to Germany from January 1. According to officials, the oil concerns that own refineries in Leuna and Schwedt are no longer ordering Russian oil for the new year. The refinery in Schwedt, as part of the discussion of an agreement between shareholders with the Kazakh side on the supply of crude oil, reserved the corresponding capacities in the pipeline system for oil from Kazakhstan. Such explanations were given by the representative of the Ministry of Economy of Germany Susanne Ungrad.
In other words, Germany decided to do a trick to deceive itself: not so much Kazakh oil was ordered, but the capacity of pipelines supplying refineries, through which, according to applications for the new year, Russian raw materials will go. Under the guise of Kazakh, of course.