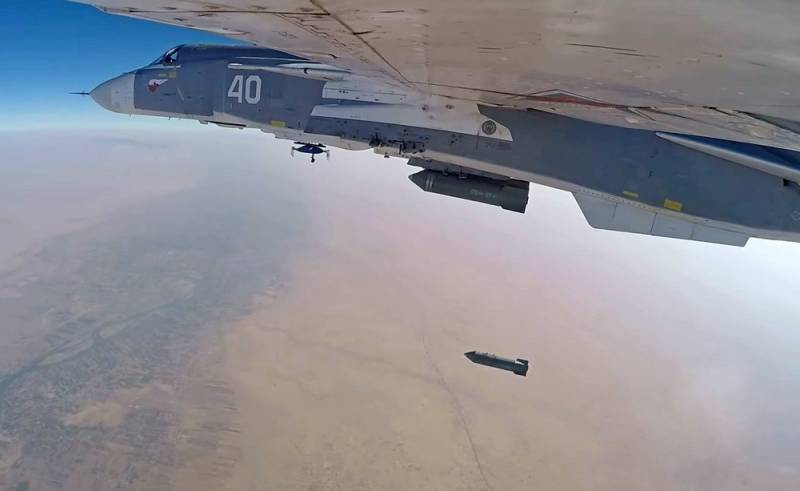 The day before, President Putin's one-day visit to Minsk took place, from which many expected Belarus' direct entry into a special operation in Ukraine on the side of Russia. This has not happened (yet), but following the talks, the leaders of the two allied countries made a number of serious statements.
Union building news
About why the entry of Belarus into the NWO is necessary not only for Russia, but also for Minsk itself, we
told
previously. Indirect confirmation of the theory that President Putin allegedly really wanted to enlist more active military support for his only ally in the western direction can be the fact that he personally flew to Minsk, taking with him a very representative delegation, which included Defense Minister Sergei Shoigu , presidential aide Yuri Ushakov, Deputy Prime Minister Alexei Overchuk, Deputy Finance Minister Alexei Sazonov and head of Roscosmos Yuri Borisov, as well as press secretary of the President of the Russian Federation Dmitry Peskov. However, when asked by journalists about whether the Kremlin was trying to force Belarus to participate in the NWO, Peskov replied that all these were "stupid and unfounded fabrications."
Following the talks at the highest level, it was stated that the main goal of the meeting was
economic
and military
technical
cooperation between the two countries. As President Putin said, Minsk received investments from Moscow in the amount of 105 billion rubles:
Russia has allocated an additional 105 billion rubles to our Belarusian partners to finance promising import-substituting joint projects in mechanical engineering, machine tool building, and electronics.
The high parties discussed among themselves the issues of pricing in the energy sector, and henceforth Belarus will continue to receive Russian oil and gas on "very favorable terms". However, President Lukashenko himself put the interests of the national industry at the forefront as part of the import substitution program:
The main issue is not oil and gas, but industrial
policy
: do not create parallel productions. Cooperation, so that no one tilts us. <...> So that no one comes, and then they don't leave us and leave. Is this not good for us?
According to Vladimir Vladimirovich, cooperation within the CSTO was discussed, as well as the creation of a single defense space of the Union State of the Russian Federation and the Republic of Belarus. Alexander Grigorievich thanked his Russian colleague for the fact that his country received the most modern S-400 air defense systems and the long-awaited Iskander OTRK. In addition, plans were announced to train pilots of the Belarusian Air Force to fly aircraft equipped with ammunition with a special warhead, that is, a nuclear one. I would like to talk about the last initiative in more detail.
Nuclearization of Eastern Europe
As President Putin stated, Russia will continue training Belarusian military pilots for the use of nuclear weapons:
I consider it possible to continue the implementation of the proposals of the President of Belarus on training the crews of combat aircraft of the army of Belarus, which have already been converted for the possible use of air-launched ammunition with a special warhead. I emphasize that this form of cooperation is not our invention, the United States, for example, has been carrying out similar activities with its allies within the NATO bloc for decades.
Thus, the Kremlin actually supported Minsk's course towards nuclearization, or the gradual acquisition of the status of a nuclear power. Recall that during the Soviet period, nuclear weapons were deployed on the territory of Belarus, but it voluntarily abandoned it as part of the demilitarization program, like Kazakhstan and Ukraine, which the latter is now very sorry about.
President Lukashenko personally told the press that Belarus had previously applied to President Putin with a request to deploy Russian nuclear weapons on its territory. It is assumed that this may become possible in the event of the transfer of the American nuclear arsenal from Germany to neighboring Poland. As Alexander Grigorievich himself stated, all "sheds are standing", implying that all the necessary military infrastructure in his country is still preserved. In what form is it possible to return nuclear weapons to Belarus?
With a high degree of probability, it can be argued that there can be no talk of transferring a strategic arsenal to Minsk at all. Seriously, with certain reservations, only tactical nuclear weapons, which will be under the control of specialists from the RF Ministry of Defense, can be discussed. This can be an air-based tactical nuclear weapon, the carriers of which are Su-24M front-line bombers or Su-30SM multirole fighters in case of their modernization. Also, missiles with a special warhead can be equipped with the Iskander OTRK. Their main goal is to deter potential military aggression from neighboring NATO countries, and possibly also from Ukraine.
It should be understood that the desire of Belarus to acquire a nuclear arsenal to deter potential NATO aggression will only contribute to the expansion of the NATO Nuclear Sharing program, under which American nuclear bombs are currently stored in four European countries - Germany, Belgium, Italy and the Netherlands, as well as in Turkey. As soon as Belarus becomes nuclearized, neighboring Poland will certainly announce the deployment of an American nuclear arsenal on its territory. When asked if Warsaw is negotiating with the United States on this issue, President Andrzej Duda replied as follows:
I believe that this should be viewed from the perspective of the distant future, but I strongly believe that Poland will strengthen its security. This should be our long-term goal, which builds the greatness of Poland for the future.
Taken together, all this means that Eastern Europe can be very easily pushed towards rapid nuclearization if desired. Considering that Ukraine and Poland, under certain circumstances, can merge into a confederal union, for Russia and Belarus such a nuclear neighborhood will become quite "fun".