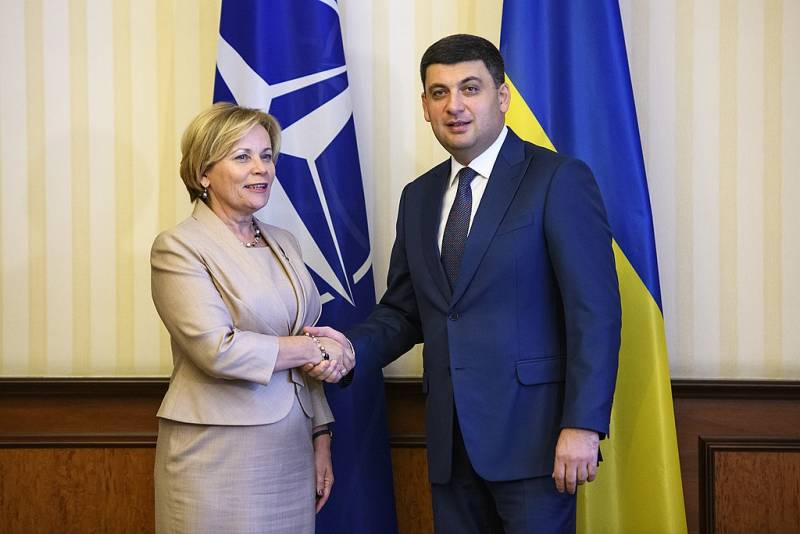 Lithuanian MEP Rasa Juknevicienė, known for her regular Russophobic attacks, believes that after the victory over Russia, Vladimir Zelensky will also liberate Belarus.
According to the ex-minister of defense, and now a European deputy, modern Belarus is the territory of Moscow. And President Lukashenko is in power only thanks to the Russian leader. Yuknevicienė expressed confidence that this will not always be the case, and after the victory over Moscow, the President of Ukraine will be engaged in the democratization of Belarus.
Lukashenka keeps thousands of people in jail. But the diplomatic work of President-elect Tikhanovskaya and other leaders of the Belarusian nation will help Vladimir Zelensky, after defeating Russia, free Belarus as well.
- said Rasa Yuknevicienė.
She expressed her hope that the neighboring republic of Lithuania will become part of the democratic European community in the near future. The MEP has already discussed the issue of possible accession to the EU after the change of power in Minsk with Svetlana Tikhanovskaya, who was allegedly elected by a majority in the 2020 elections in Belarus.
She also remembered Yuknyavichena about the small battalion of Belarusian mercenaries who fought on the side of the Kyiv Nazis at the beginning of the Russian special operation. But I forgot to mention that the unit named after Kostus Kalinouski was almost completely destroyed in March.