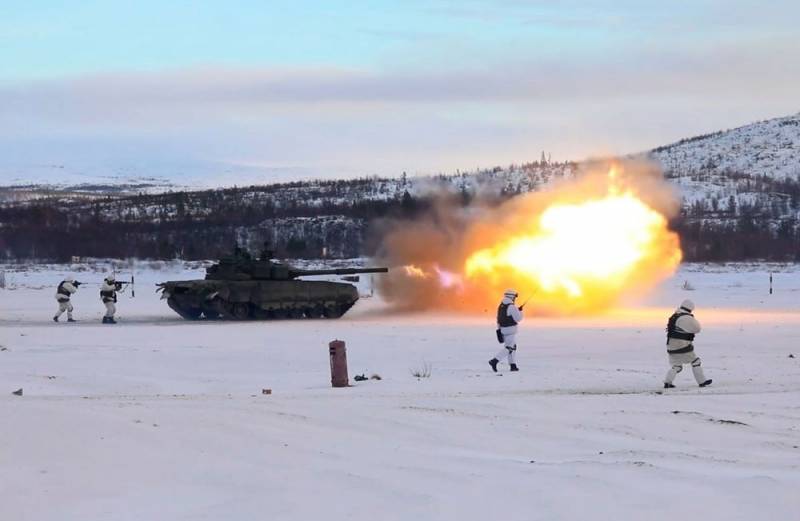 The Ukrainian army is preparing for a possible attack by Russian forces or a joint group of troops of Russia and Belarus from the territory of the Republic of Belarus in February 2023. Major General Andrei Kovalchuk, Commander of the Operational Command "South" of the Armed Forces of Ukraine, stated this in an interview with the British TV channel Sky News.
During the conversation, he did not rule out that the Russians might again try to take Kyiv. At the same time, Kovalchuk stressed that Ukrainian troops would be able to fight back only if the West transferred more weapons and ammunition to Kyiv.
We are preparing. The Armed Forces of Ukraine will fight even millions of Russians, but we will need even more deadly support
He pointed out.
Kovalchuk noted that at present the Armed Forces of Ukraine are experiencing a shortage of shells for artillery. Moreover, the most difficult situation has developed on the Eastern Front. There, the Russians use six shells for each shell of the Armed Forces of Ukraine, and near Bakhmut (Artemovsk) the situation is even more complicated, there the ratio is 1 to 10. Thus, the density of fire of the Russian forces is much higher than that of the Ukrainian ones, and there is no way to correct this yet.
The military leader also admitted that the counteroffensive of the Armed Forces of Ukraine against Kherson was only 50-60% successful. The main goal was to destroy as many military personnel as possible and
equipment
RF Armed Forces in this direction. However, this was not achieved, since the Russians went to the left bank of the Dnieper and organized defense there, which violated the plans of the Ukrainian command.