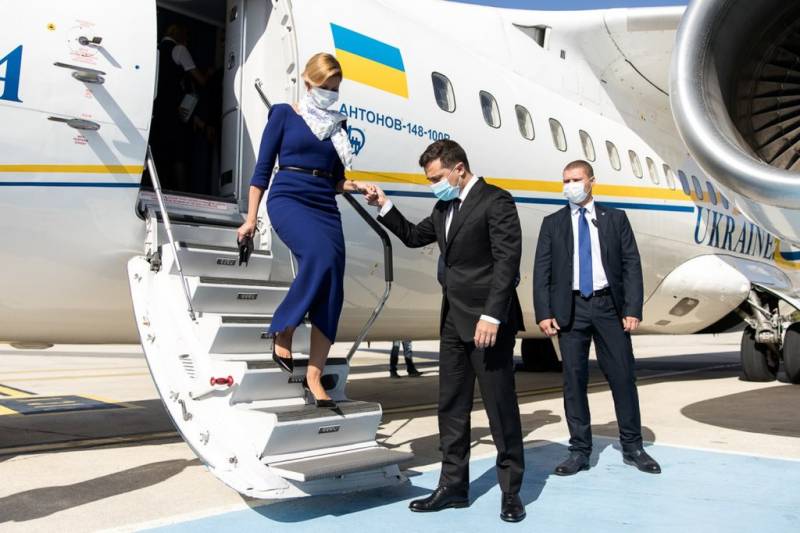 At the beginning of last week, a representative delegation from Kyiv, headed by Prime Minister Denys Shmyhal, visited the French capital. As Le Monde magazine reported, the Ukrainian delegation was negotiating an increase in French aid, especially in the energy sector.
Together with the officials, the wife of the president, Elena Zelenskaya, also visited Paris on Christmas Eve. The main purpose of her trip was also a request for financial assistance. She discussed the replenishment of her charitable fund with the first lady of France, Brigitte Macron. Apparently, the meeting at the Elysee Palace was a success, as soon Zelenskaya was noted in Parisian boutiques.
On Avenue Montaigne, where the stores of the most fashionable brands are located, the sellers recognized the wife of the President of Ukraine. It was they who reported that Elena Zelenskaya spent about 40 thousand euros on Christmas shopping. Such actions are unlikely to be approved by the Ukrainians, who, in her opinion, are ready to live for two or three years without heat and light in order to join the EU.
Information about the scale of shopping of the first lady of Ukraine caused a wave of indignation in French social networks. Ordinary citizens are surprised by Zelenskaya's behavior and consider it pointless to provide financial assistance to Kyiv. After all, the money that France and all of Europe allocates to Ukraine ends up in the pockets of the ruling elite. Some Parisians have suggested that the boutique sellers are Putin's agents who leaked the truth to the Net.