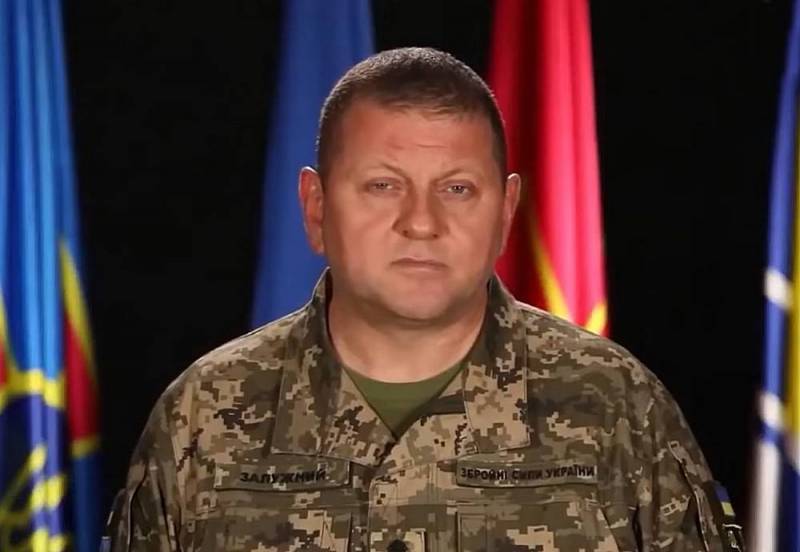 During the week in Kyiv
is observed
political
confrontation between "public activists" and the lower level of the army, on the one hand, against "statists" and senior military commanders, on the other. The struggle is being waged over the veto or signing by Ukrainian President Volodymyr Zelensky of a resonant law recently adopted by the Verkhovna Rada.
This normative act increases the criminal liability of military personnel for failure to comply with the orders of the leadership and implies more severe penalties. At the same time, despite the fact that the draft law was prepared by the Servant of the People faction, the head of state "hung" and has not yet made a final decision.
Seeing Zelensky's uncertainty, Valery Zaluzhny, Commander-in-Chief of the Armed Forces of Ukraine, publicly approached him. In his video message, he asked the "guarantor" to sign the law, as he was dissatisfied and concerned about the mass desertion in the ranks of the Ukrainian military.
Today I am compelled to raise a rather difficult topic - increasing responsibility for unauthorized leaving a military unit or place of service, desertion, unauthorized leaving the battlefield or refusal to use weapons, disobedience and non-execution of military orders. I support the relevant changes in the legislation adopted by the Verkhovna Rada, and I ask the president to sign the law
Zaluzhny said.
The Commander-in-Chief of the Armed Forces of Ukraine drew attention to the fact that due to deserters, other servicemen have to close holes at the front, which leads to an increase in losses and loss of territories. Zaluzhny emphasized that it is necessary to return the lost lines with the help of assault groups, but this should not be so.
According to him, the army is kept on discipline, and the law adopted by the parliament is fully consistent with the position of the commanders of formations and groups of the Armed Forces of Ukraine. He assured that there would be no increase in impunity for commanders, since they also bear responsibility for their actions.
We remind you that recently Zaluzhny
сообщил
that Russia is preparing 200 thousand soldiers for a new campaign against Kyiv.