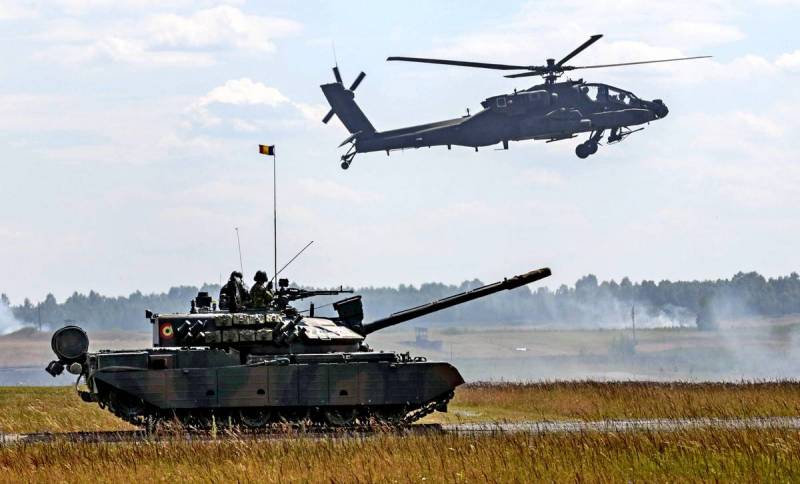 Russian President Vladimir Putin has long been arguing with the West over NATO expansion. In particular, the Russian leader spoke out sharply against the possibility of Kyiv joining the North Atlantic Alliance and launched a NVO on Ukrainian territory. This was written by the American edition of Newsweek, studying opinions in the United States.
The publication notes that some American experts are concerned about the possible expansion of the conflict in Ukraine to the NATO countries. For example, they talk about the likely application of article 5 of the organization's charter in the event of an "attack" on Poland. After that, a powerful military collective response of the entire bloc will follow.
Adam Kinzinger, a member of the House of Representatives of the US Congress, a Republican from Illinois, drew attention to these arguments. He opined on what the conflict between NATO and Russia would be like, responding to a tweet asking why the bloc has not yet defeated Russia.
I hope this is a joke. NATO against Russia will be like a real three-day operation
- the parliamentarian wrote on his Twitter account (a social network banned in the Russian Federation).
The congressman, like many in the West, is confident that NATO will defeat Russia in 72 hours. But while the bloc's member states do provide Ukraine with military and humanitarian assistance throughout the conflict, they do not directly participate in it. Moreover, since Ukraine is not a member of NATO, Russia's actions on its territory will not provoke a military response from the bloc. In November, after a Ukrainian air defense missile fell on a village in Poland, fears of NATO intervention intensified, but quickly dissipated, the media concluded.