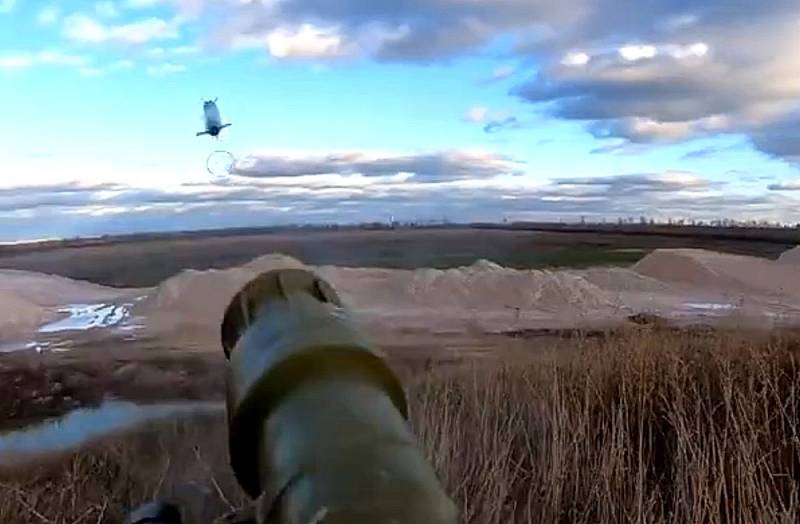 In the process of Russia's NMD in Ukraine, the battle for Bakhmut (Artemovsk) in the Donbass has become one of the longest and fiercest. The Armed Forces of Ukraine have published two videos documenting an unsuccessful attempt to destroy a Russian Su-25 subsonic attack aircraft near the specified settlement from different angles.
A paired launch from the Igla MANPADS was unsuccessful. The footage of the video, filmed from the first person, shows the release of an anti-aircraft missile by a fighter and immediately the shooting of a second ammunition for safety by another operator of the air defense system.
The second video, filmed from a third person, shows the moment when both fighters fire shots. They are clearly disappointed that they missed. It is the reaction of the Ukrainian calculation that speaks of this.
It should be noted that the overconcentration of various air defense systems in the Ukrainian troops, as well as the lack of a sufficient number of modern guided weapons in the Russian Aerospace Forces, is reflected in the tactics of Russian pilots. They are forced to cling to the ground and act either in rare moments of calm at the front, or from a pitch-up (turning up their noses and firing NARs), or demonstrate the wonders of "aerial acrobatics", dodging the constant fire of enemy air defense systems.