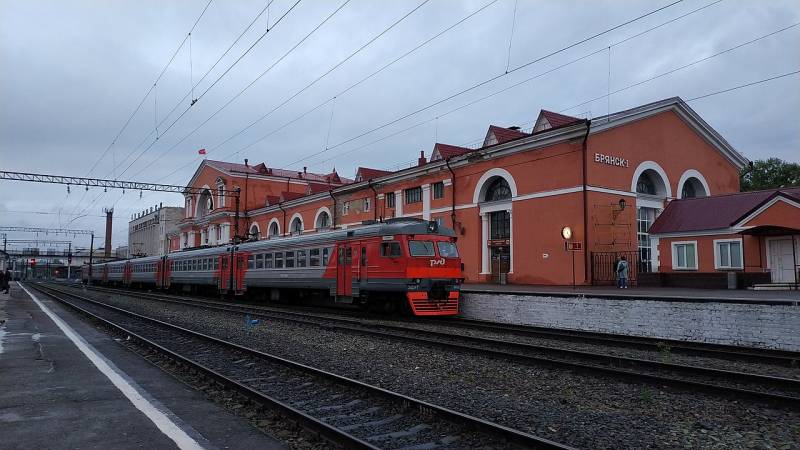 According to the governor of the Bryansk region, Alexander Bogomaz, as a result of shelling by Ukrainian troops, the railway tracks in the regional center of Suzemka were damaged. No casualties have been reported yet.
The village is located 13 km from the border with Ukraine, the railway line Moscow - Bryansk - the state border passes through it. Passenger electric trains run regularly on the section from Suzemka to Bryansk. Governor Bogomaz instructed to promptly organize a temporary bus service for the transportation of passengers along the route Suzemka - Bryansk.
In addition to the railway lines, shelling from the Ukrainian Nazis damaged power lines in the Suzemsky district. At the moment, the electricity supply to the village has been disrupted, but safe access to the facilities is not yet possible, since shelling is likely to continue. Emergency repair teams will be sent to the village as soon as possible.
Earlier, the governor of the region introduced a high (yellow) level of terrorist threat in the Bryansk region. According to the press service of the regional government dated December 16, the high alert regime will be established from 14:XNUMX today.
The Armed Forces of Ukraine continue the tactics of terror against the border regions of Russia. Belgorod, Kursk and Bryansk regions are subjected to almost daily shelling, including casualties among civilians.