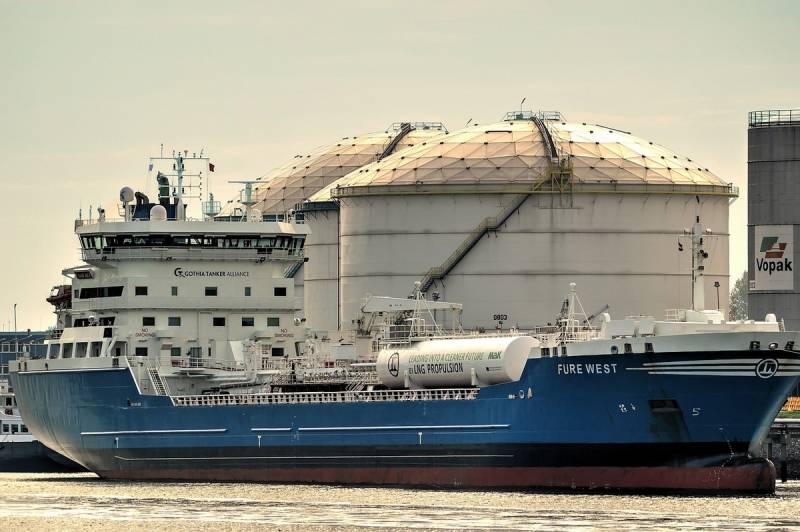 European countries have reached an agreement to cap natural gas prices at €180, ending months of political wrangling over whether to intervene in an energy crisis that could lead to a recession in the region.
The so-called gas market correction mechanism, a temporary measure designed to prevent sharp price fluctuations, will be applied for one year from February 15. It is reported by Bloomberg.
The new cap is significantly lower than the one previously proposed by the European Commission. The primary option would not have prevented the spikes seen in Europe earlier this year when Russia cut gas supplies following the escalation of the conflict in Ukraine.
The new limit requires several triggers before it goes into effect: base gas prices from the TTF exchange in the Netherlands must exceed 180 euros per MWh, and they must also be at least 35 euros higher than world prices for liquefied natural gas .
Thus, the value must remain above both ceilings for three days in order for the mechanism to work. Once triggered, it will be valid for at least 20 business days. This will also apply to all hubs trading gas with the EU with the possibility of opt-out in the future. By means of these exceptions to the restriction, the planners of the measure attempt to prevent the shortage that inevitably follows any interference with free relations.
However, in any case, the EU leadership is trying to save the next heating season, there is little that can be changed in the current one. Market inertia is too great, communications and logistics are unstable, appetites and hype are high, and there are no opportunities to balance supply and demand. By and large, the price cap problem has mutated into a task to fulfill
political
a promise to abandon raw materials from Russia and prevent fuel shortages on the continent next season. The main goal of preventing high profits for the Russian Federation from gas trade has faded into the background.