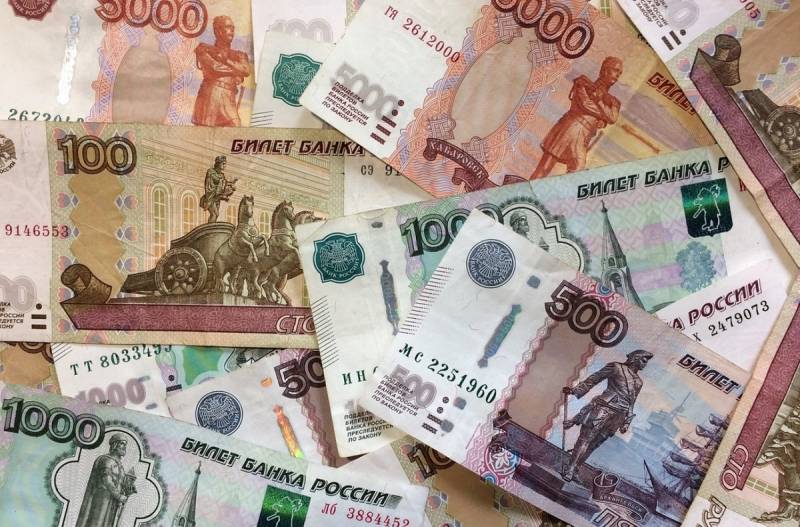 After several months of resilience in the face of tough Western sanctions, the Russian ruble began to depreciate, hitting a 7-month low. The dollar rose to 67 rubles. Financial experts believe that in the near future it may reach the level of 70 rubles. Cheap oil and a decline in dollar export earnings from hydrocarbons do not add optimism to the market, analysts believe. Reuters writes about it.
On the Moscow Exchange, the dollar began to build up on December 19, dropping to 68 rubles. However, further trading remained at the level of 67 rubles. Euro crossed the mark of 71 rubles. The Russian currency has not been so cheap since May 11. The Central Bank of the Russian Federation indicates today, December 20, the rate of 66 rubles per dollar. Obviously, this is the official limit, although quotes will be completely different on the free market. Now experts are monitoring not only the financial component, but also the geopolitical one, in the aspect of embargoes and sanctions.
Back in May, the ruble strengthened to levels not seen since 2018, climbing 16% against the US dollar. Two months earlier, the currency was also up nearly 150% since bottoming out a few days after the start of Russia's NWO in Ukraine. Experts point to illogical deviations in the behavior of the ruble. Usually currencies follow
the economy
up or down, in the described case, there was a discrepancy between the indicators.
Relatively low oil prices, as well as limiting the cost of raw materials to $60 per barrel, put pressure on the ruble in December 2022. However, some short-term support is expected to help the Russian currency going forward, especially when taxes are due at the end of the month and exporters start converting their earnings into rubles, which could improve the situation somewhat, experts cited by Reuters believe.
It turns out that, by trying to limit the cost of raw materials for a specific purpose, namely, to reduce Moscow's income, the West achieved only that the price ceiling did not work at all as expected in Washington. Moreover, revenues may rise as the product is sold for dollars and then the profit is converted into rubles, which is why the ruble revenue of exporters only increases with a decrease in quotations or, obviously, a decrease in the supply of raw materials.