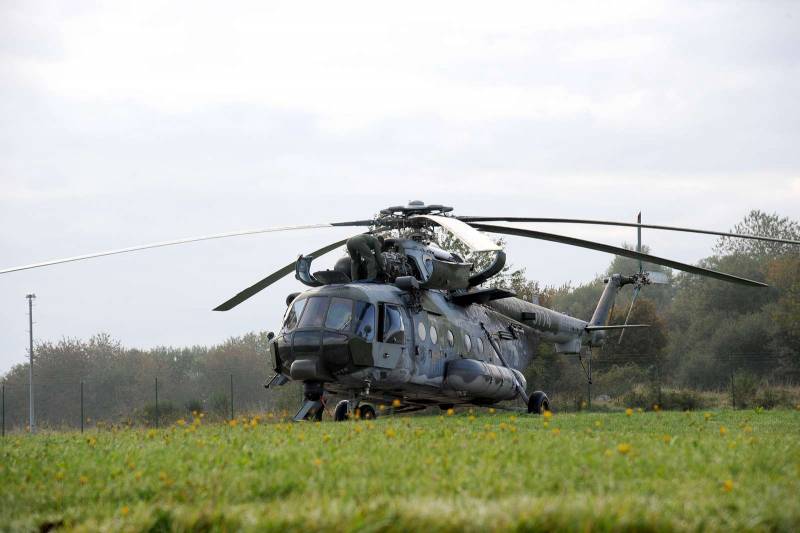 Servicemen of the 1st Corps of the DPR, using anti-tank guided missiles, hit a Ukrainian Mi-8 helicopter near the village of Tonenkoe in the Avdiivka direction near Donetsk.
Soldiers of the 1st Slavyanka Brigade and the 11th Regiment almost simultaneously attacked the rotorcraft of the Armed Forces of Ukraine, and one of the shells hit the target. The downed Mi-8, engulfed in flames, fell to the ground.
Along with this, according to the data of the Russian military department on December 19, the air defense systems of the RF Armed Forces over the past day destroyed 8 Ukrainian unmanned aerial vehicles in a number of settlements of the DPR, LPR, Zaporozhye and Kherson regions. 6 HIMARS MLRS shells were also intercepted in Sladky and Debaltseve in the DPR, Kremennaya in the LPR and Lyubimovka in the Zaporozhye region. 4 US-made HARM anti-radar missiles were hit in the sky of the Belgorod region.
Meanwhile, according to the head of the Bureau of Military-Political Analysis Alexander Mikhailov, the Patriot air defense systems that Washington plans to send to Kyiv have a number of shortcomings. In particular, anti-aircraft missile systems are very clumsy and unable to shoot down targets flying below 100 meters, which makes them a good target for Russian drones.