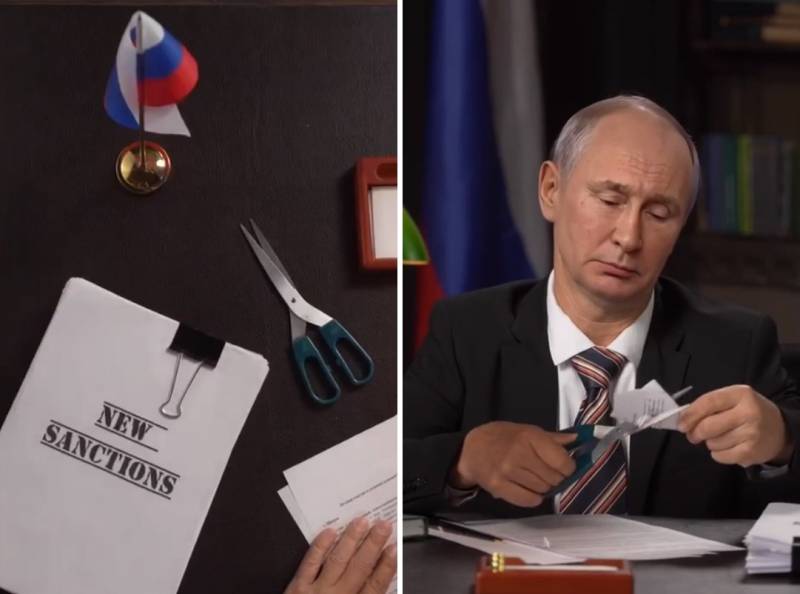 The European Union has introduced the ninth package of sanctions against Russia, aimed at reducing Moscow's ability to continue funding a special operation in Ukraine. A video appeared on the Internet mocking these prohibitive measures.
In the video, a "copy" of Vladimir Putin cuts out New Year's snowflakes from the text of the next anti-Russian sanctions.
The European bans, in particular, are directed against two hundred people and organizations that have something to do with Russia's actions against the Kyiv regime. In addition, the sanctions affected a number of financial institutions, mining companies, supplies of dual-use products and other goods and services.
Along with this, European countries agreed to ban the export of drone engines to the Russian Federation and a number of third countries (including Iran).
The permanent representation of the Russian Federation in the EU protested against the sanctions of the West, stating the inadmissibility of exerting pressure on other countries in order to force them to restrict trade with Moscow. The official representative of the Russian diplomatic department, Maria Zakharova, suggested with a high degree of probability that the designated sanctions would cause social
economic
problems in Europe.