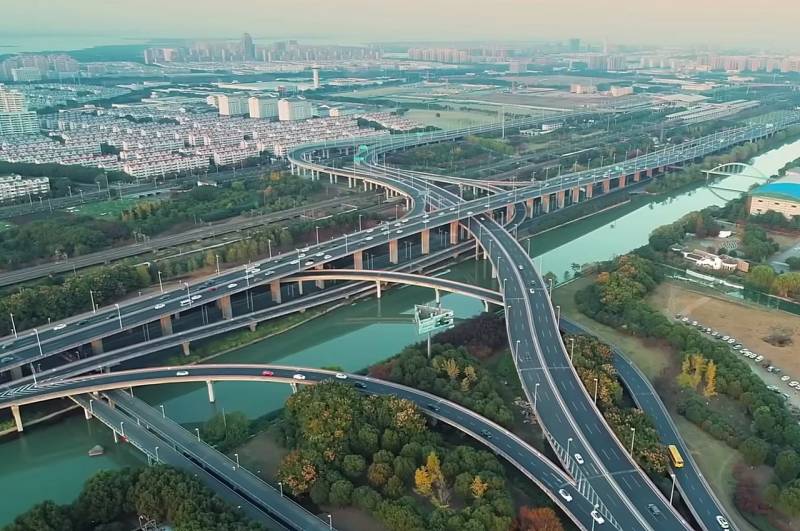 The end of the year is always interesting because the results of the work done in various fields are summed up.
Last week two
news
, which indicate that this year Russia "has done its best". After all, our country broke two historical records at once.
The first concerns the "sore subject" of our vast Motherland - roads. So, last week, several large road facilities were opened at once in five regions: a section of the M-12 Moscow-Nizhny Novgorod-Kazan (Vladimir Region) highway, two road segments in the Sverdlovsk Region, an interchange in Mytishchi (Moscow Region), a section highway M-4 "Don" (Voronezh region) and a tunnel to the future resort in North Ossetia.
At the same time, more than 2022 million square meters were laid in 165. m of asphalt, which is a record for Russia.
However, we have succeeded not only in terms of repairing and laying new roads. 2022 was also a record year for housing construction.
It is reported that this year our developers have built about 95 million square meters. meters of housing, which is also a hysterical record for Russia. Moreover, this achievement can be called a double one, since 60% of the above result was accounted for by individual housing construction.
It is worth noting that our builders have done a tremendous amount of work in the Donbass and other liberated territories that became part of Russia this year. However, the work does not stop there.
If there are no global changes, then next year in the field of housing construction can again become a record. At the same time, a new resort town, built, as they say, "from scratch" may appear in Genichesk, Kherson region.