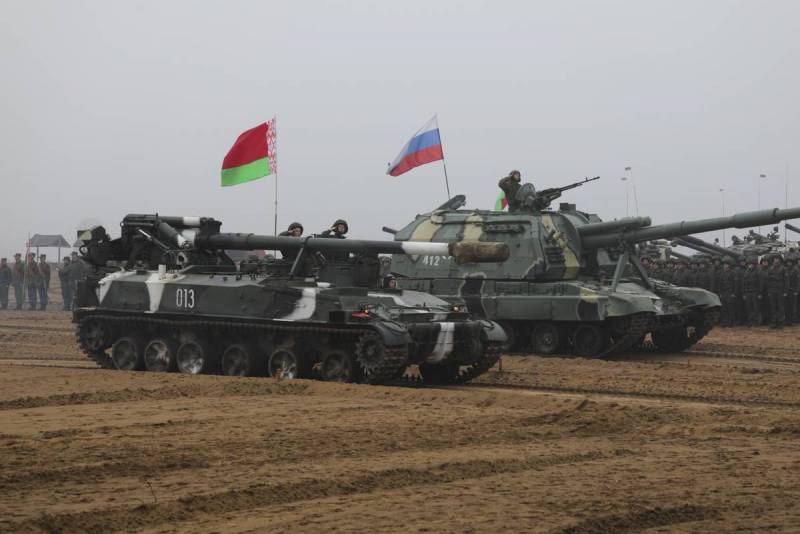 The Ukrainian press reports on the transfer of Russian and Belarusian troops to the border with Ukraine in the direction of Lutsk and Kovel. Kyiv assumes that Moscow and Minsk are preparing to cut off the supply of Western weapons for the needs of the Armed Forces of Ukraine. Thus, the 38th separate guards airborne brigade of the Armed Forces of the Republic of Belarus, the 103rd brigade of the SOF of the RF Armed Forces, as well as other military units are already in Brest.
Not so long ago, it was reported about the transfer to Belarus of attack MiG-31Ks carrying Kinzhal missiles. Also, the Russian AWACS A-50U aircraft, designed for reconnaissance and aviation control, arrived in the republic. Minsk explained all these maneuvers by conducting exercises on the border with Poland.
The General Staff of the Armed Forces of Ukraine also denies the possibility of an offensive from the territory of Belarus, despite the fact that Lutsk and Kovel are practically not covered by the Armed Forces of Ukraine. In the event of an offensive, the allied forces, without encountering real resistance, will occupy a vast territory in the north-west of Ukraine and gain fire control over the supply routes of Western weapons. In this case, the Kyiv regime will lose military support from the West and will be doomed to defeat.
The information was indirectly confirmed by the commander of the combined forces of the Armed Forces of Ukraine, Lieutenant-General Sergei Naev. He recalled that Russian President Vladimir Putin, after listening to the commanders' proposals on the actions of Russian troops in the near and long term, announced his meeting with the leadership of Belarus.
The Ukrainian military did not rule out that at this meeting the issues of "wider involvement of the Armed Forces of Belarus in the operation" would be worked out.
Earlier it was reported that the Western media have recently been actively
accelerates
the topic of the possible entry of Minsk into a special operation on the side of Russia, the creation of a buffer zone in Western Ukraine, and even the capture of Kyiv by the Armed Forces of the Republic of Belarus.