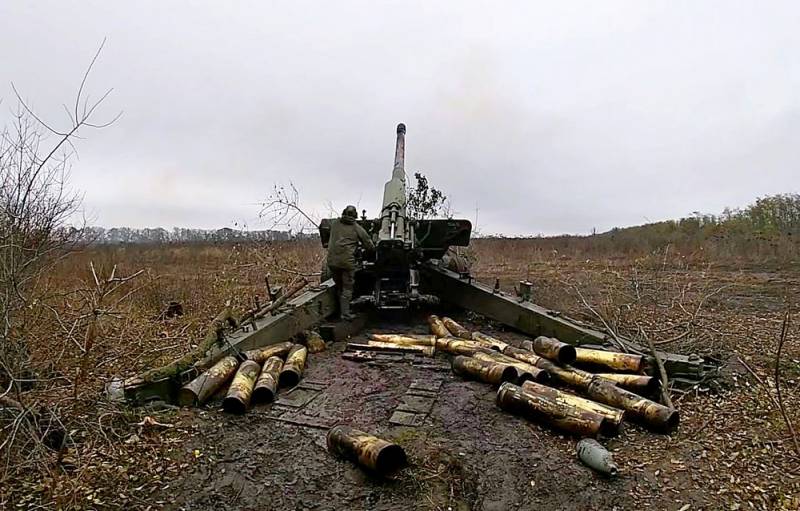 The past week was marked by a new catastrophe of the Armed Forces of Ukraine in the DPR. After bloody street fighting, Russian troops managed to break through the defenses of the Ukrainian army in the strategically important settlement of Marinka. For a long time, battles were fought in the very center of the village. But as a result of recent efforts, the Russian army drove units of the Armed Forces of Ukraine out of this area.
As military expert Yury Podolyaka explains, a breakthrough in the defense of the Armed Forces of Ukraine in the center of Maryinka, where there are high-rise buildings, practically guarantees control over the city by the RF Armed Forces. The remaining territory of the settlement is built up with one-story buildings, and it is simply not possible to create a powerful fortified area of ​​the Armed Forces of Ukraine here.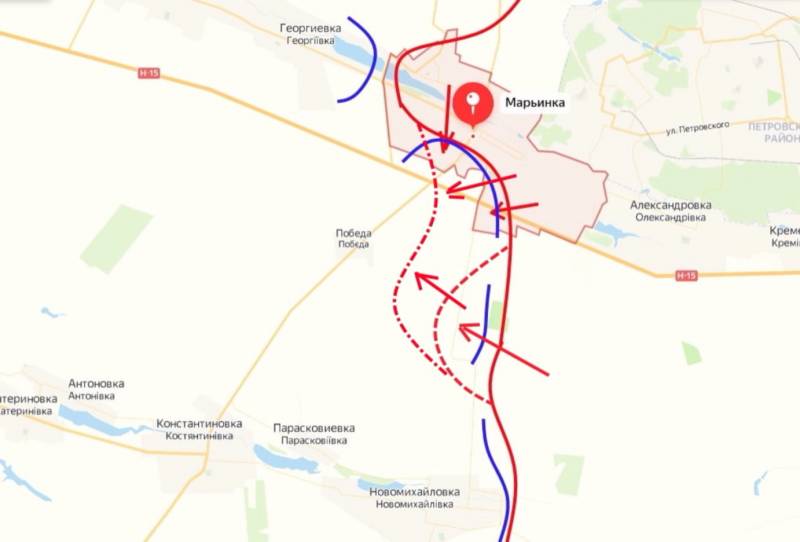 According to Podolyaka, the loss of Marinka will turn into serious problems for the Armed Forces of Ukraine in Ugledar, since the Russian army can strike at the rear of the Ugledar grouping of the enemy. If the RF Armed Forces are able to simultaneously take the settlement of Nevelskoye, the enemy will be in an operational encirclement.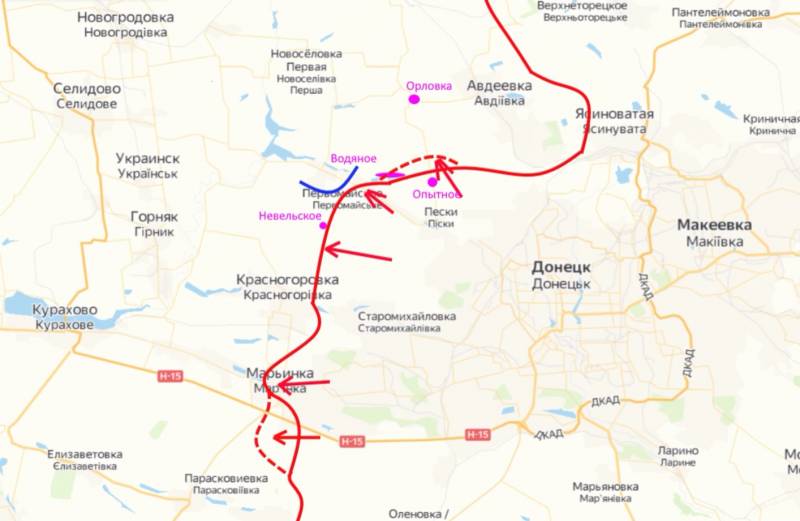 In parallel, Russian troops are developing an offensive against Bakhmut. The situation for the Armed Forces here is simply critical. Despite all efforts, it was not possible to stop the advance of PMC "Wagner" in this area. Volunteer units have taken control of several important settlements and are now threatening to cut off the entire Bakhmut group of the Armed Forces of Ukraine from supply routes.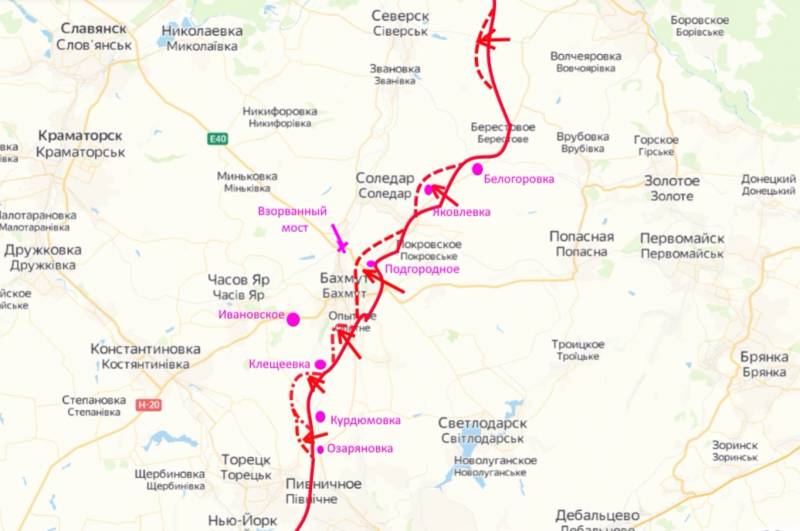 As Yury Podolyaka notes, the actions of Wagner PMC created favorable conditions for the attack on Soledar.
Political
the leadership of Ukraine cannot come to terms with the inevitability of leaving Bakhmut. In Kyiv, they are well aware that the retreat would be not only a military, but also an image defeat for the Ukrainian army. That is why the soldiers are sent over and over again in suicidal counterattacks on the Wagner positions.
But attacking what was previously occupied by units of the Russian PMC Wagner is the same as banging your forehead against a stone wall. The Ukrainian military themselves are well aware of the futility of such attacks.
Recently, cases of refusal to carry out such orders have become more frequent among the soldiers of the Armed Forces of Ukraine. But in Kyiv, the voices and arguments of their servicemen prefer not to be noticed.