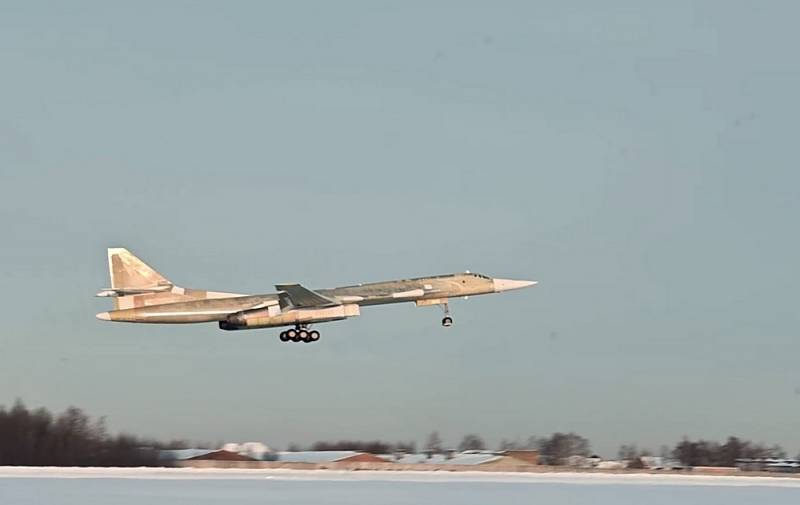 The Tu-160M ​​strategic missile carrier, modernized at the Kazan Aviation Plant, took off. It is reported by the United Aircraft Corporation.
As specified, the pilots performed maneuvers to test the stability and controllability of the aircraft in the air. In addition, the performance of aircraft systems, engines and avionics was assessed.
It should be noted that the main weapons of the Tu-160M ​​are Kh-101 cruise missiles with a conventional (high-explosive, high-explosive fragmentation, cluster, volumetric detonating) and nuclear (X-102) warhead. It is known that the first use of these missiles took place in Syria.
Recall that the program for the reproduction of Tu-160 aircraft in the modernized form of the Tu-160M ​​was launched by the decision of Vladimir Putin. Within the framework of the contract with Tupolev PJSC, the Rostec State Corporation in a short time completely digitized the design documentation for the Tu-160M ​​and restored
technology
vacuum welding of titanium products. In addition, the production of airframe units was resumed, and a new cooperation was formed.
In March of this year, the then Deputy Prime Minister of the Russian Federation, Yuri Borisov, announced that in 2022 one new and one upgraded Tu-160 strategic missile carrier would be produced.